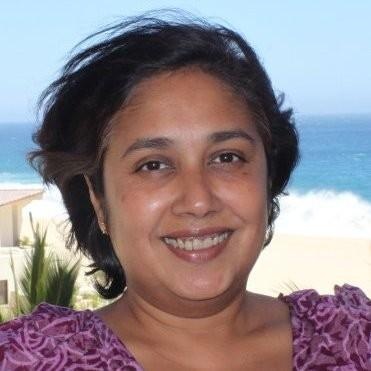 Director of Engineering, AWS Interactive Service & Twitch Video
Location:
United States
| Time zone: Americas
Seasoned Engineering Leader with 20+ years of experience in delivering innovative products in the Cloud, Video and VoIP space. I have had the opportunity to take several early prototypes to successful products. Strong architecture and design skills, yet able to abstract to "big-picture" and keep teams focused on the customer. Adept at building and leading highly talented and motivated global teams. Versatile leader, open to change and adopting new ways of working. Comfortable working in start-up environments as well as large enterprises.
I am passionate about encouraging young women in Technology and I actively mentor fresh graduates!
Work Experience
Building teams and tech for the low-latency, end-to-end Video Streaming Platform at Twitch and AWS Interactive Video Service (IVS).

Senior Engineering Manager at Cisco
Own design, development and deployment of Recorder Service for the Cloud DVR solution. Deep understanding of service development, orchestration, scaling and operational challenges for legacy products migrating to a SaaS model/Cloud
Senior Engineering Manager at Cisco
Joined the TelePresence team when it was an early-stage startup within Cisco. Helped build Cisco's Immersive TelePresence endpoint and then the innovative Multipoint Video Switch. Subsequently, ran the protocols, apps, security & UI team. Championed change by early adoption of Agile, TDD Dev & Continuous Integration in the team. Responsible for setting up and running the offshore team for sustaining. Received patents for innovations
Distinguished Engineer at UTStarcom
Joined the company when it was an early-stage startup. Responsible for transforming a prototype of a PHS wireless access gateway into the first commercially successful product for the company. Subsequently prototyped and delivered the PHS to ISDN gateway. Helped team win ISO-9001 certification. Received patent for innovations.