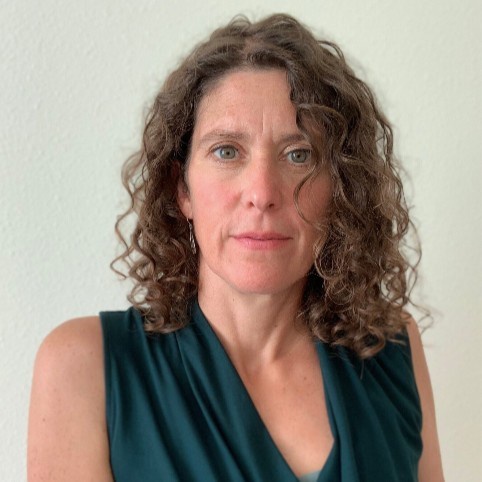 Wendy-Lynn McClean
Mentor
Founder, intrico.io | Product Management Executive | Talent Mentor & Coach | Previously: Product@ Google, Amazon and Yelp
Location:
United States
| Time zone: Americas
Building, leading, and mentoring talented teams of product innovators is what I do best as a product management executive who specializes in the constantly-evolving technology industry. With more than 20 years of experience leading product development for some of the foremost technology brands—including Google, Yelp, and Amazon—I have developed the ability to drive exceptional growth by building empowered teams of forward-thinking product trailblazers. A talent-focused and entrepreneurial leader, I have demonstrated success in leading both product strategy and product talent, with specific expertise in e-commerce, consumer marketplaces, search algorithms, ad platform technologies, user experiences, and much more. During my time with popular online business directory Yelp, I developed and launched the platform's cutting-edge North Star metric that helped the company achieve a long-term goal of uniting product and sales functions across 13 teams and three product organizations. When working on Amazon's Marketplace, I drove $750M in new revenue for third-party sellers by leading growth efforts for the automated product recommendation platform that reached more than 350,000 sellers annually. My past positions and current role as a mentor and coach have provided me with the opportunity to coach nearly 1,500 product professionals, spanning from novices to Heads of Product for Fortune 500 companies and startups. I am passionate about growing product talent across all levels of an organization, and developing best-in-class managers who become valued assets to their companies and lead new product vision. Growing talent is what motivates me on a daily basis, and I take pride in identifying undirected or underrepresented talent and positioning them in situations where they can thrive. My goal as a manager is to empower and enable my team to lead the decision-making process and drive meaningful change through product development.
Work Experience
Leadership Advisor, Coach & Creator at intrico.io
San Francisco Bay Area
Leverage strong leadership background to mentor and coach professionals to help them reach their full potential. Successfully coached 1,000+ product managers, CPOs, CTOs, and engineering managers.
* Developed and executed educational courses serving 300+ underrepresented product management candidates, and authored 30+ thought leadership articles focused on product management and communication best practices
* Empowered job candidates as they navigated the complex employment landscape of technology and applied to top-tier technology companies
Advisor, Head of Product at catch&release
San Francisco Bay Area
Member of senior leadership team of Series A startup charged with developing effective product strategy, establishing user research practices, and rebuilding a high-performing product team for a dynamic marketplace connecting creators and brand advertisers.
* Collaborated with senior leadership team to devise 2022 product strategy, mission, and goals
* Established a strong user research practice, conducting 5-10 user interviews weekly and institutionalizing product-led growth approach
* Formalized the product management hiring and evaluation process, including the launch of product manager career ladder milestones
Product Lead, Local Search Ads at Google
Mountain View, California, United States
Entrusted to lead a talented team responsible for optimizing the local search ad experience and expanding opportunities for local businesses to connect with users. Led improvements for both user and advertiser experiences through enhanced UX design and strategic ad algorithm changes.
* Successfully coached 10 product managers to write compelling strategic plans empowering $XXB of advertising spend through product innovation
* Devised and implemented product measurement practices to close the divide between sales, marketing, data science, and product teams
* Drove cross-functional alignment to support strategic investments in YouTube audio ads and Display & Video 360, Google's innovative technology platform used to buy and run programmatic advertising
Group Product Manager at Yelp
San Francisco Bay Area
Led a high-functioning team focused on building innovative products to solve problems for consumers and businesses, encouraging strategic decision-making for 500+ product and engineering professionals. Worked alongside CFO to foster strategic alignment across departments of the popular online local business directory.
* Launched Yelp's North Star metric for use by 13 teams across three product organizations, helping the CFO to unite product and sales functions
* Drove the development of experiment and testing procedures to facilitate improved decision-making
* Standardized product manager onboarding and training process to expedite adoption of best product management practices
Principal Product Manager at LendingClub
San Francisco
Worked collaboratively with engineering director to reimagine and scale the data and analytics infrastructure in preparation for the next stage of growth for the first peer-to-peer lender to register offerings with the SEC. Drove the ideation, planning, and development of the new data platform on Amazon Web Services.

* Met the needs of 350+ analysts and engineers through new platform-as-a-product with key features
* Served as catalyst for new product and feature development, working alongside engineering to articulate pain points and decision criteria
Lead Product Manager, Recommendations Platform at Amazon
Seattle, Washington
Spearheaded efforts for a $1B customer success program centered around an automated product recommendation platform that reached more than 350,000 customers annually. Formulated strategies for machine learning algorithm development, testing, and implementation.
* Created performance metrics tied directly to customer pain points and financial performance
* Conducted deep dive into root causes of errors in product recommendation algorithm, with correction resulting in a revenue increase of $750M
* Developed three product plans impacting two automation platforms, driving $100M in new revenue
* Identified and corrected unique pain points of three different customer segments resulting in expanded platform growth of 127% year-over-year
Head of Growth and Director, E-commerce at Bottlerocket Wine & Spirit
New York, New York
Directed e-commerce roadmap with a focus on data-driven and creative solutions to solve the most critical customer use cases. Developed and led expansion plans, including the opening of a second retail location and further development of e-commerce capabilities.
* Reduced business costs by more than 100% through analysis of business requirements to determine necessary technology investments
* Drove annual revenue growth of 20% by researching customers and executing strategic product vision and strategy in line with research
* Customized POS software and e-commerce integration, providing near real-time data exchange
Implemented effective marketing strategies that led to a 15% increase in customer retention
Wendy-Lynn's Portfolio
E-Commerce site that was ranked as one of the best wine websites by Food & Wine Magazine in their online edition.