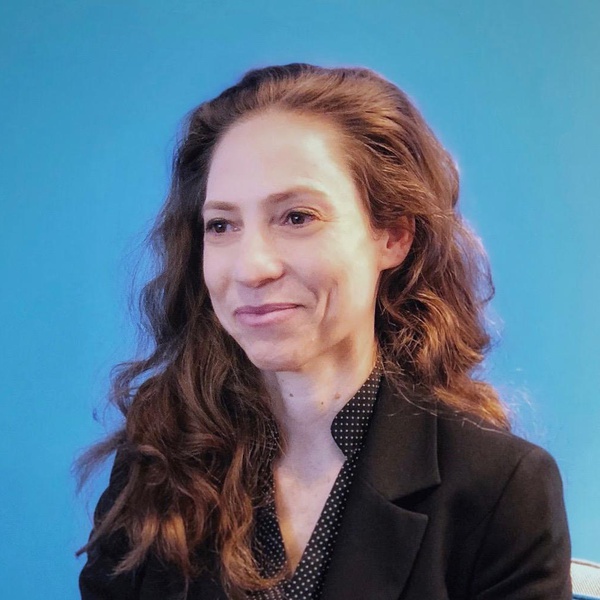 Director of Product | People Leadership | Mentor
Location:
United States
| Time zone: Americas
Expertise:
My specialties include: Integrating data driven decision making into organizations (have done so in 3 organizations of +500), problem solving, Storytelling that achieves cross departmental and executive backing of projects, conflict management, negotiations, and influence on leadership and peers.
About Me:
I am a curiosity driven problem solver with 20 years experience creating meaningful digital experiences.
I've been fortunate to work in different industries as well as varying types of organizations - Start ups, big companies, for profit and non-profit organizations, allowing me to aggregate insights and tool sets from different Vantage points.
For the past 5 years I've been mentoring team members in data storytelling, helping them socialize complex ideas and share insights in digestable formats, adjusted for different audiences.
Want to learn more? Check out Q&As hosted:
Work Experience
Senior Director of Digital Products at ASCAP
• Acted as a strategic thought partner for senior management, leveraging consumer and marketplace insights to shape strategic initiatives across the organization.
• Drove research to identify and prioritize initiatives and digital experiences as well as measure success of projects and continued optimizations.
• Led team to develop and launch delightful end user products, focusing on improving the user experience and increasing system efficiencies: Reduced member inquires by 77%, increased member satisfaction by 50%
• Led product roadmap and strategy.
• Managed and mentored a team of product managers (7)

• Led product research including data analysis, heatmaps, A/B testing, user tests and surveys to drive roadmap for senior leadership.
• Introduced user research methodologies to the organization and trained the product team to assure adoption.
• Streamlined the Products team workflows for increased transparency and predictability with other teams and
management.
• Increased the careers vertical candidate searches by 40% by introducing a redesign based on user research.
• Spearheaded the re-platforming of the autos vertical on 12 sites.
• Developed the RFP template used adopted by the organization.
• Managed external vendors as well as internal teams including ideation, alignment with strategy, and day-to-day
deliverables.
Product Manager, Nokia Store
• Improved success rate of content distribution and content editing by 50%, through user research and redesign.
• Assured application capacity growth from launch to over 100,000 items from 12,000 active publishers worldwide.
• Drove significant reduction in operations processing time by automating processes, streamlining interfaces and
enabling integration with external tools.
• Collaborated on increasing publisher revenue by introducing new monetization opportunities and preventing revenue
leakage while encouraging distribution of higher-value content.
• Created a global user behavioral report solution by streamlining and negotiating operator requests.
• Worked with cross-functional global teams including Customer Support, Operations, Finance and Marketing to gather,
analyze and understand user needs ensuring customer satisfaction and alignment with company objectives.
• Owned product roadmap, created requirement documents and user stories.
• Facilitated more efficient R&D output by defining new ways of working.
IDT, Internet Mobile Group
Supervisor of US operations
Marketing Communications Manager