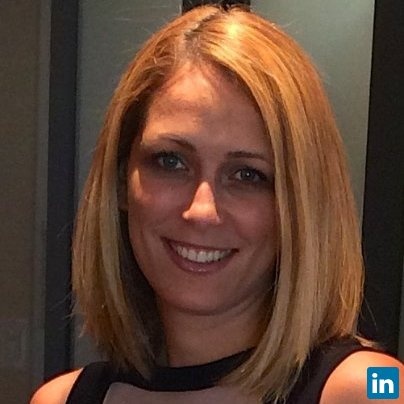 Chief Product Officer/Leadership/Women development /Startups
Location:
United States
| Time zone: Americas
I am a passionate product management leader. I build successful products thanks to my customer-first mindset be it buyers, sellers, provider, developer or merchant. Highly analytical, detailed, and very customer focused and employee oriented
I love building innovative products and new experiences, delighting customers with amazing and engaging experiences and inspiring others around me to do the same. I bring with me blend of business acumen, technical skills, eye for great design, and a keen ability to maneuver and execute within a complex matrix organization as well as in a small start up.
Want to learn more? Check out the 30-minute Q&A hosted: Office Hours: Enterprise to Autonomy: The Transition to Start-Up Life
Work Experience
I lead the vision and strategy for product, design and data science that drives the roadmap for our enterprise-scale immersive data platform.
For companies to ensure their capabilities are as relevant as possible for the future of work, they need to pivot away from traditional workforce development practices. Instead, they need to take responsibility for helping employees evolve their skills in a new immersive way.
Simplee® offers the leading financial engagement platform for healthcare, helping the nation's leading healthcare providers build loyalty, improve their financial results, and create a world-class consumer experience for their patients.
I lead product management and development teams building financial engagement platform that increases payment convenience while decreasing the financial burden for both patients and providers.
Director of Product Management at Simplee
Palo Alto
- Led product ideation, design, development and go to market strategy
- Led remote software engineering teams to deliver high quality products and features on time and within budget
- Managed complex integrations with the US largest Medical Hospitals resulting in 15% revenue increase
- Improved engineering throughput by 50% through new development process and creation of small silo teams
- Reduced Hospital on-boarding time by 2x by designing a new process and tool
Senior Product Manager - Consumer Engagement in Latin America at PayPal
San Jose
- Increased consumer engagement in Brazil by 116% by running multiple marketing campaigns
- Increased consumer sign up rate by 7% by redesigning a sign up process
- Led cross functional teams including analytics, product, data science and marketing operations to implement A/B tests across various channels such as email, Facebook, banners and product
Senior Product Manager - Consumer On-boarding in North America at PayPal
San Jose
- Designed a new consumer on-boarding product vision and strategy
- Delivered 10% increase in sign-ups and activation with projected $36M in additional revenue by leading design and launch of improved consumer on-boarding experience
Senior Product Manager - Pricing at eBay
- Collaborated with Business Development Managers and Relationship Managers to improve core Gross Merchandise Volume by 1.5%
- On-boarded Global Enterprise Sellers onto eBay platform to bring strategic inventory to grow eBay business
- Improved finance reporting structure to insure integrity of data and contract enforcement processes
- Led various initiatives to decrease bad debt and improve buyer's experience
Senior Product Manager at Northern California, Nevada and Utah AAA
- Led and implemented strategic cross-functional process redesign that achieved world-class performance benchmarks and significant improvements in efficiency, quality and cost
- Delivered 9 month roadmap to improve customer satisfaction and reduce cost for AAA's contact centers
Women 2.0 supports any early-stage startup with at least one female on the founding team.
- Developed and implemented product strategy
- Developed and managed implementation of product requirements and optimization
- Headed public relation campaigns. Key liaison to journalists and media
- Increased revenue growth by establishing strategic partnerships and data integration with top Real Estate sites

Senior Business Consultant at Accenture
- Redesigned a third party vendor's level-one support process; resulted in improved customer satisfaction and 40% reduction in ticket-resolution-time.
- Designed and successfully implemented service management processes for both regional and national application support models; resulted in 30% performance improvement
- Developed project plan and successfully managed cross functional team to deliver project on time and on budget
- Exceeded clients expectations by developing future state process design and business requirements document which resulted in proper functionality of the user provisioning system
Analyst at Miller Brewing Company
- Provided application access to new hires and existing employees
- Developed and maintained audit reports
- Developed and implemented recommendations for security improvements