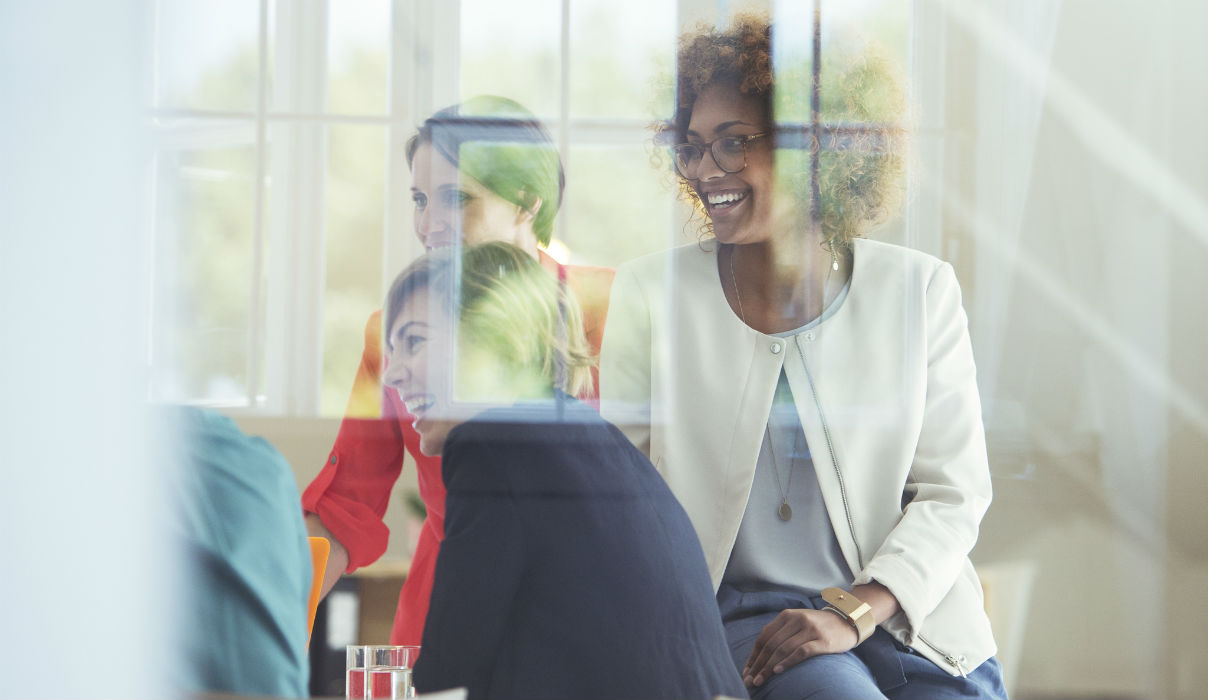 Welcome and thank you for being here! It means a great deal to us that you want to share our mission to change work for women by connecting them to companies that value gender diversity and inclusion. If you want to learn more about what that means, then please read our pledge. Through our collective power, we can motivate businesses to create the inclusive environments where women build lasting careers, and uplift each other in the process.
How Can I Become A PowerPromoter?
Yes, if you have a PowerToFly profile then it's easy to generate a referral link. Login to your profile and your link will be right there on the left hand side side of your profile (see the image below), or you can also email friends directly. If you don't have a profile then make one here by filling in a few simple questions.
What Do I Do?
It's simple. Talk about PowerToFly at work, at meetups, with your family, across your community and networks. Save your unique URL so you can share it easily.
What Do I Say?
Oh, that's easy if you're excited to connect women to a supportive community of like-minded women and companies that prove they're creating policies and initiatives to hire and retain more women. But here are a couple ideas to get you started:
Check out PowerToFly, the fastest growing platform that's changing work for women.
Go to PowerToFly if you want to learn about companies committed to creating environments where women can be successful during all of their life stages.
Want to change gender ratios across major corporations and fast-growing companies? Sign up for PowerToFly.
What Is A Referral?
A referral to PowerToFly means the person you invited has created a talent account with us by signing up on this page. We don't require referrals to make completed accounts but they must verify their emails so we can ensure they aren't bots!
There are two ways to refer people. Via the unique url that you will get on the left hand side of your profile page or through the "invite a friend" module right below it that you can see in the image above.
What Are The Rules?
The universal rule to refer women who you know will value PowerToFly. That means:
No fake email addresses.
Don't sign up on behalf of others.
Why Should I Be A PowerPromoter?
Besides championing our mission of creating better workplaces and professional experiences for women, we're also a community of women hungry for action and change. We know our power lies in numbers and collective voices. We know that if we want to produce real change, we need to band together, roll up our sleeves and get to work!
But, we can also help you along the way, by offering opportunities like:
Be featured on our blog, in our videos, in our newsletter or in our webinars
Exclusive event invitations
Speak at our events or contribute to our content
Professional advice and support
How do I get in on the above?
Aside from sharing your personal referral link, head over to our Facebook, Twitter, LinkedIn, YouTube and Instagram pages and make yourself known. Share your ideas, challenge us and our community, get the recognition you deserve, take action!
Together, we can change the world for working women.
But we need your help – so take the first step and become a PowerPromoter today!