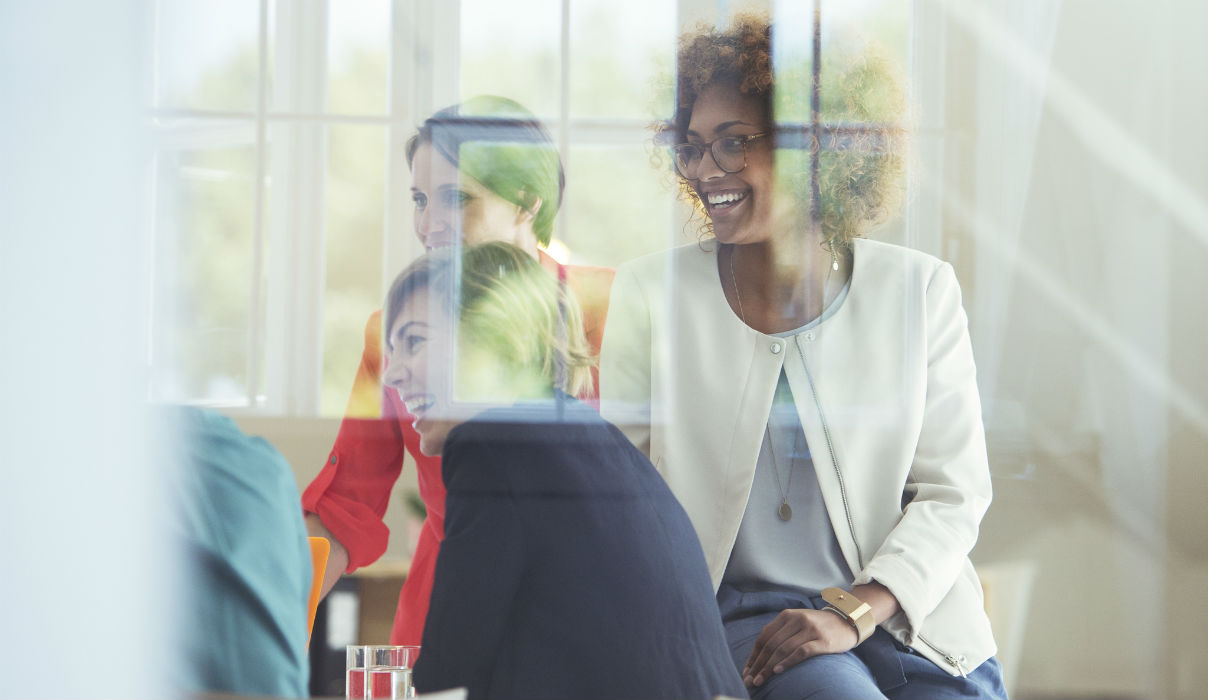 Welcome and thank you for being here! It means a big deal to us that you want to share our mission to change work for women by connecting them to companies that value gender diversity and inclusion. If you want to learn more about what that means then please read our pledge. If you already "get us" then keep reading to learn how easy it is to receive credit for referring more women to PowerToFly. Through our collective power we can motivate businesses to create the inclusive environments where women build lasting careers.
How Can I Become A PowerPromoter?
Yes, if you have a PowerToFly profile then it's easy to generate your personalized referral link. Login to your profile and your personal link will be right there on the left hand side side of your profile (see the image below). You can also email friends directly and get credit from the PowerPromoter module. If you don't have a profile then make one here by filling in a few simple questions.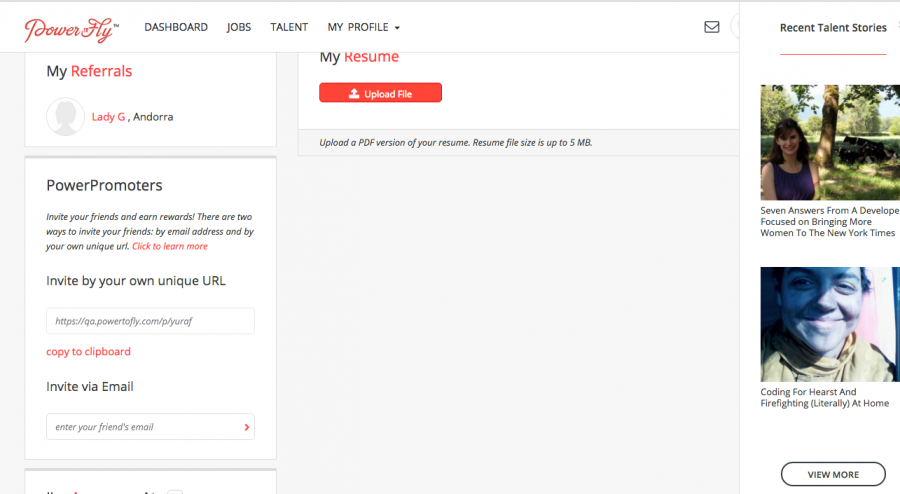 What Is A Referral?
A referral to PowerToFly means the person you invited has created a talent account with us by signing up on this page. We don't require referrals to make completed accounts but they must verify their emails so we can ensure they aren't bots!
There are two ways to refer people. Via the unique url that you will get on the left hand side of your profile page or through the "invite a friend" module right below it that you can see in the image above.
We'll add together the people you sign up so you can receive credit and an item from our growing list of rewards. If you sign up women in primary cities where we have the most jobs then you're eligible to receive even more credits! Keep reading to learn about our primary cities.
What Do I Do?
It's simple. Talk about PowerToFly at work, at meetups, with your family, across your community. Save your unique URL to your phone so you can share it easily at events. You get a referral point every time someone signs up using your link. The same applies if you sign them up via our email modules. Sign ups in major cities where we're filling most jobs – New York, Seattle, San Francisco, Los Angeles and DC – accrue the same number of points but we assign a higher value to them.
What Do I Say?
Oh, that's easy if you're excited to connect women to companies that prove they're creating policies and initiatives to hire and retain more women. But here are a couple ideas to get you started:
Check out PowerToFly, the fastest growing platform that's changing work for women by connecting them to companies that value gender diversity and inclusion.
Go to PowerToFly if you want to learn about companies committed to creating environments where women can be successful during all of their life stages.
Want to change gender ratios across major corporations and fast-growing companies, then sign up for PowerToFly.
What Would I Get?
Once you show us you've referred five people we'll:
Ask you to join our PowerPromoters call every six weeks where we update you on new product features, hiring opportunities, tales from diversity field, upcoming events and more. Of course we also want to get feedback from you. That's really important to us.
Invite you to a special PowerPromoters Facebook group where we'll post opportunities early and often.
Share your updates in our newsletter and community group – work, family, birthdays, big achievements (we all have them).
Feature you if you collect a certain number of points.
Eventually provide swag for events. Stickers, t-shirts, umbrellas and we're even putting together special QR codes that provide fast-track access to our Talent Management team.
Discount codes to great partner products like Thinx, Thrive.
More perks as we go… again, feedback welcome.
What Are The Rules?
The universal rule to refer women who you know will value PowerToFly. That means:
No fake email addresses.
Don't buy email addresses.
Don't sign up on behalf of others.
Ok. I'm Ready Where Do I Begin?
Great. Use your PowerPromoter link to start referring women to PowerToFly. We're looking predominantly for women in tech in New York, Seattle, San Francisco, LA and DC. So if you're signing up more women from those regions we'll give you extra points.
We're getting our rewards program together but so far want to offer: