GET EMAIL UPDATES FROM POWERTOFLY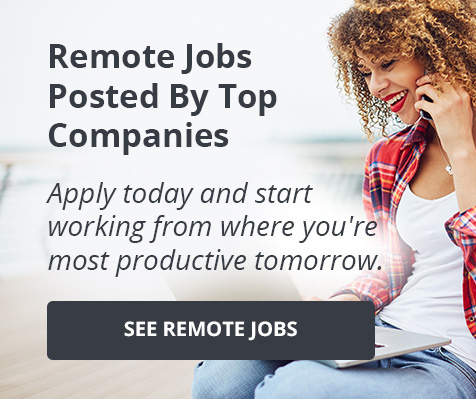 Equinix
💎Prepare for your interview at Equinix with some great tips from the company's recruiters. Watch the video till the end to learn about Equinix's application process and how you can stand out!
📼 Get ready for an interview at Equinix with the insights shared by their recruiters: Tori Smith, Global Talent Acquisition Recruiter, and Kelly Mackey, Talent Recruiter for the Operations Team. Together, they'll reveal tips and tricks about Equinix's interview process and give you some insights into how to prepare.
📼 When preparing for an interview with Equinix, what is the importance of cross-functional skills? First and foremost, Tori will be looking at your attitude, aptitude, and potential. No matter the technical skills they seek, their interest is to see how you work as a teammate and member of a larger organization. (That's your attitude.) For your aptitude, they'll focus on the previous skills you attained, plus your ability to learn new skills. Lastly, they'll evaluate your potential. What does your unique background bring to the team that's new and different? And how can you apply that to make an impact within the bounds of what Equinix is already doing?

📼 At the interview with Equinix, every candidate should come prepared with what Kelly calls an "elevator speech" to answer the question: "Tell me about yourself!" The best way to respond to that is, "Where do you want me to start?" When assessing candidates, Tori will be asking a lot of different questions. What happens if you don't have the answer to a question? In Tori's view, that's totally okay! If that happens, take a minute to walk the recruiter through how you might approach the question. Next, if it's a technical interview, share your expertise. They'd like to see how you use your knowledge in play. Remember: when you're interviewing, it's your time to shine. Share how you made an impact in previous roles by using numbers, statistics, and any other information that'll help. Provide data on how you've made a positive difference at your last job.
Interview With Equinix - Resume and Research Tips
Key tip: Tailor your resume to the specific requirements and responsibilities listed in the job description. You should craft your resume with keywords from the job description so that it screams, "Good fit!" Before the interview, do some research on Equinix and their business model. Learn about the Equinix Data Center, and review anything else you can find on the web. Showing the recruiter your investment in learning about the company will prove your investment in the overall hiring process! Additionally, check out what candidates are saying about their interview experiences on Glassdoor, where you can also check out Equinix's CEO's ratings.
🧑💼 Are you interested in joining Equinix? They have open positions! To learn more, click here.
Get to Know Tori and Kelly
Tori's pronouns are she/they, and they're a Talent Acquisition Recruiter and Global Program Lead at Equinix. The programs they lead focus on inclusion and belonging in the hiring process and the workspace, and the positions they're recruiting for focus on the new-to-career and internship space. Do you want to work for a Fortune 500 company that makes sure every employee feels safe, that they belong, and they matter? If so, send them a DM on LinkedIn to connect!
Kelly is a Seasoned full-cycle Recruiter with a history of success combined with building solid industry relationships. She has comprehensive experience in recruiting, onboarding, and aftercare. Her goals are to provide a positive & consultative experience for prospects and clients.
If you are interested in a career at Equinix, you can connect with Tori and Kelly on LinkedIn!
More About Equinix
Equinix is the world's digital infrastructure company. Leading companies depend on Equinix's trusted platform to offer their services seamlessly and enable migration to hybrid cloud models quickly. Also, interconnect with partners, customers and employees easily, and at the same time innovating to deliver world-class experiences. With 220+ data centers in offices around the globe, Equinix has enjoyed 70+ consecutive quarters of growth while powering the world's digital leaders.
READ MORE AND DISCUSS
Show less