GET EMAIL UPDATES FROM POWERTOFLY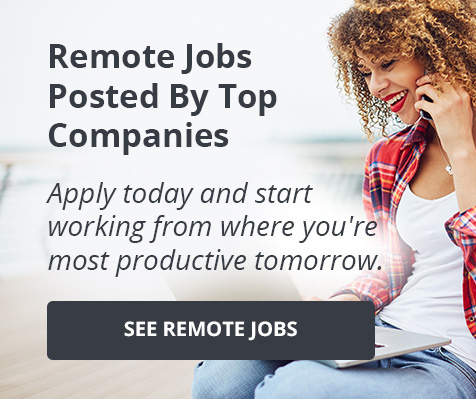 Stack Overflow
💎If you're looking for a career opportunity at Stack Overflow, don't miss this Inside The Team video! Watch it to the end to learn all about Stack Overflow's job openings.
📼 When considering applying for a career at Stack Overflow, there are some essential items you need to know about the company. Meet Ellora Praharaj, Director of Reliability Engineering, and Jon Chan, Director of Engineering at Stack Overflow, who'll go over some aspects of the engineering culture that they have at Stack Overflow, how the engineering team is growing, and what will tell you what they're looking for in new team members.
📼 If your dream is to pursue a career at Stack Overflow, Ellora and Jon share three essential takeaways to consider: first, be excited about building high-quality products with technology. Second: value collaboration- Stack Overflow has always been about how the power of community and working together can make the world a better place. And, last but not least, the third key takeaway is to get involved in Stack Overflow's mission, which means, participating in the major transformation that code development is bringing to the world. When you become a part of the Stack Overflow engineering team, you'll have a hand in shaping what the future may look like!
📼In order to make a successful career at Stack Overflow, giving and receiving feedback is a valued skill. As Ellora says, it's very important to create an environment where folks feel comfortable sharing and receiving feedback. This kind of environment is based on mutual respect, openness, and trust. In Ellora's experience, leading by example is the simplest way of demonstrating her approach. Being honest and focusing on the facts, by taking accountability and owning up when mistakes happen.
A Career at Stack Overflow - Be Part Of A Diverse And Dynamic Team
Stack Overflow is a place that's been built by developers and for developers. And what that means for the engineering team is the need to build a team that's as diverse and as dynamic as the community that they are serving. In Jon's words, when he first joined the company, as an out, queer, person of color, and a self-taught programmer, too, it was important that he joined a company that really made him feel comfortable being himself. When Jon joined Stack Overflow, he found that they weren't just supportive of him, individually, but really gave him the resources to pay that support forward. Not just to the team, the broader company, but even the developer community that Stack Overflow is serving, too.
🧑💼 Are you interested in joining Stack Overflow? They have open positions! To learn more, click here.
Get to Know Ellora and Jon
Ellora is a technologist with over a decade of experience working in fast-paced environments, building high performing teams, embracing the right technology for the job at hand with an eye on the long term implications of those choices, and a volunteer doing hands-on (non-digital) work. Jon is a technology leader interested in supporting causes related to technology education, diversity and inclusion, and cultural impact. If you are interested in a career at Stack Overflow, you can connect with Ellora Praharaj and Jon Chan on LinkedIn. Don't forget to mention this video!
More About Stack Overflow
Founded in 2008, Stack Overflow is on a mission to empower the world to develop technology through collective knowledge. More than 100 million people visit Stack Overflow's public platform every month making it one of the 50 most-visited websites in the world. Their private knowledge sharing and collaboration offering, Stack Overflow for Teams, is transforming how people work.
READ MORE AND DISCUSS
Show less