Cindy Thang
Cindy is a graduate of Deakin University with a degree in public relations, event management and media and communication. She's a full time Marketing and Design Executive, managing the visual and social impact of three dessert brands. Cindy is passionate about self-growth, travel, the environment and Pinterest.
GET EMAIL UPDATES FROM POWERTOFLY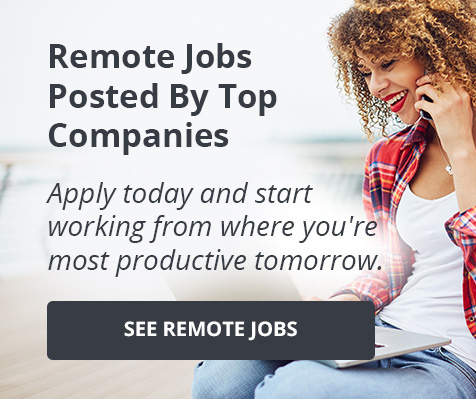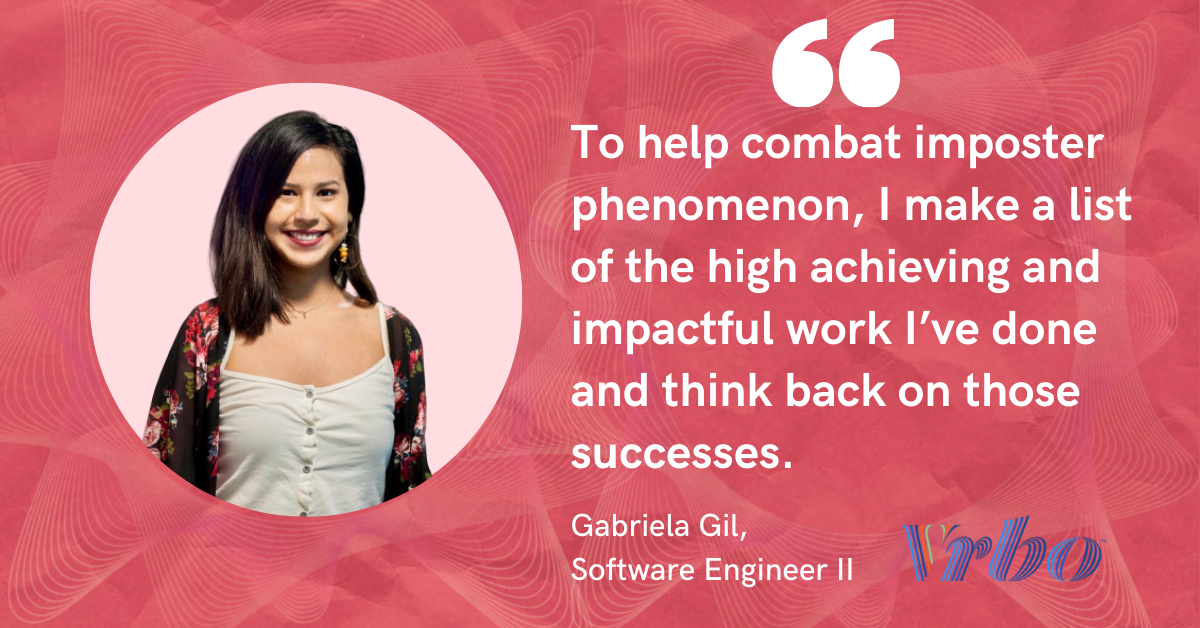 Vrbo
How Gabriela Gil Became a Software Engineer at Vrbo
Working for a travel company like Vrbo is an opportunity many of us daydream about, but for Gabriela Gil it's her reality.

Almost two years ago, Gabriela stepped out of her comfort zone and attended a PowerToFly networking event with Vrbo - an event that included Vrbo's president, members of its executive team, and the CEO of Expedia Group, Vrbo's parent company.
A few months later, Gabriela landed a role at Vrbo as a Software Engineer II, where she enjoys travel perks, wellness and fitness reimbursements, 401k matching, stock options, and up to 20 weeks maternity/paternity leave.
Read on to learn more about Gabriela, her experience with PowerToFly, Vrbo's process, and their approach to Diversity & Inclusion.
After you got the invitation to attend the event with Vrbo, what made you decide to go?
I wanted to network with Vrbo employees to learn more about the work they did and get a feel for the culture. I was also interested in meeting women in tech and hearing their stories about how they got to where they are today.
What were you most surprised to learn about Vrbo at the event?
Each year, Vrbo hosts culture week, where they have special guests, courses, and fun events dedicated to diversity and inclusion. I was amazed at how data-driven the company is and how they have a continuous mentality to build, test, and release software faster and more efficiently.
Why do you think diversity and inclusion in the workplace is important?
It leads to better decision making thanks to the different perspectives brought to the problem. Different cultures in the workplace help our customers from all over the world receive the right product for them.
How does Vrbo support a diverse and inclusive workplace?

They encourage collaboration in different ways, such as hackathons, open-source contributions, and hiring people from different backgrounds. They invest in resource groups and provide support for tech meetups or conferences where a group brings what they've learned back to the company.
What was the interview process at Vrbo like for you?
As a software engineer, I had to review my algorithm and coding problem-solving skills. Initially, there was a phone screen with Javascript conception questions, then I was invited to the office for four back to back whiteboarding interviews. One week later, I was selected for hire as an engineer!
What is the work environment like at Vrbo?
Vrbo values collaboration and knowledge sharing between teams. They also value flexibility, flexible innovation time, and the opportunity to work on something different that you're passionate about every other Friday.
Any advice for women and non-binary people looking to elevate their careers in a male-dominated industry?
You and your opinions matter. Connect with other women and do not be afraid to ask for mentorship and express your thoughts and feelings. If you experience imposter phenomenon, remember that you can have those thoughts and still perform well. To help build my confidence I make a list of the high achieving and impactful work I've done and think back on the successes that led me to my current position.

And finally, what's something cool about Vrbo that most people don't know?
The friendly people at Vrbo love to develop and solve problems, while learning more about who you are as a person. There are social slack channels, such as "practica platiqua" where people from different backgrounds come together to learn Spanish and various Latin cultures. Vrbo also hosts big parties every quarter where they bring fun bands and provide food and drinks!
READ MORE AND DISCUSS
Show less