GET EMAIL UPDATES FROM POWERTOFLY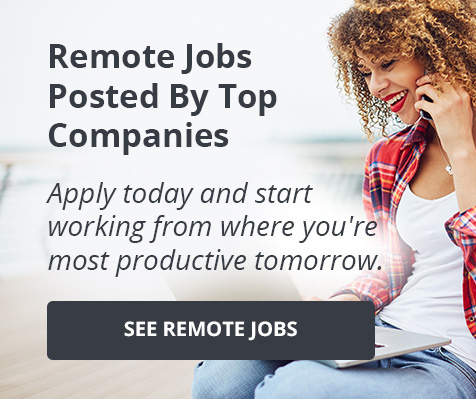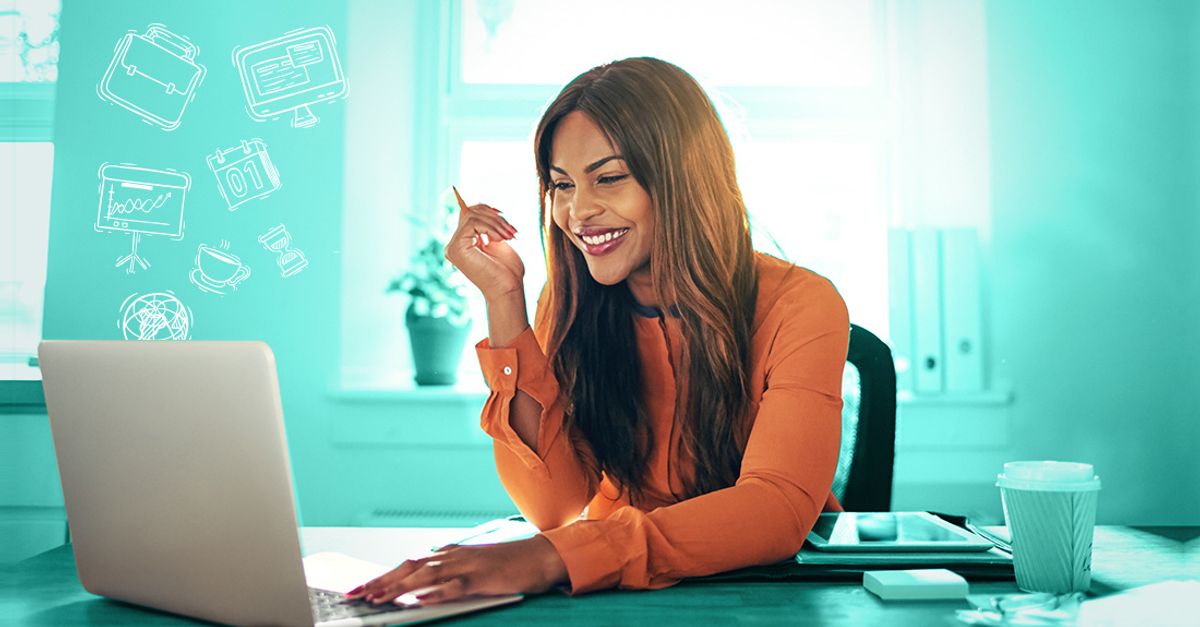 popular
Remote work is becoming increasingly common: recent studies have found that the number of employees who telecommute at least half of the time increased from 1.8 million to 3.9 million between 2005 and 2017.

But in spite of the growing popularity of remote work, many still don't realize that telecommuting doesn't have to mean being on the phone all day.
Work-from-home jobs are not restricted to call center associates, telemarketers, or customer service representatives.
If you're eager for a non-phone work-from-home job, consider these 5 options.
Graphic Designer
Whether you're a full-time designer or just like to tinker around in Photoshop late into the night, finding a job as a work-from-home graphic designer can be a great way to evolve your career or build a side hustle.
Websites like Fiverr and 99designs can help you meet potential clients who need your services, regardless of how experienced you are. There are plenty of listings on these types of sites for looking for everything from t-shirt designs to top-of-the-line PowerPoint presentations! The scope of the project combined with your level of experience may impact how much you can earn, but it's estimated that a remote graphic designer can make anywhere from $34,000 to $69,000 per year.
Interested in full-time remote design jobs? Check out these options.
Business Development Representative
Business development representatives are often assumed to be constantly on the phone making cold calls, but that's no longer the norm. Many business development representatives today are responsible for evaluating leads for sales, using tools like customer relationship management systems and creating thoughtful emails to connect with sales leads.
Becoming a remote business development representative offers an excellent opportunity for those looking to work from home. This remote sales development representative shared his experience with the position at GitLab, and even said that "the freedom to work wherever I want allows me to minimize distractions and control noise levels, something that many SDRs are unable to do in a traditional office setting."
Interested in working from home full-time as a BDR? Check out these open roles.
Writer/Content Designer
Perhaps the quintessential work-from-home job, writers can find opportunities writing on a wide variety of topics and for a wide variety of companies. Whether you opt to freelance or are looking for a full-time position with one company, plenty of organizations are seeking writing professionals for tasks including content creation, editing, and proofreading.
If you've previously worked in media, publishing, or graduated with a degree in English or journalism, working from home as a writer may be a great option for you. However, even those without formal writing experience can "join the blogosphere." Not only can blogging be fun, but you can also earn money writing for someone else's site or get paid to post on your own blog. Many writing roles are paid per post or hourly, so PayScale estimates the average salary for a freelance writer to be about $24/hr.
Interested in full-time remote writing or content roles? Check out these options.
Registered Nurse/PA
The growth in telehealth — the idea of accessing health care services remotely through computers and mobile devices — has given registered nurses opportunities to work from home too. Although these positions require more formal training, if you have a nursing degree (or other medical background) you may be able to find a remote position with a health insurance company or other health management organization.
The Bureau of Labor Statistics projects 15% growth in this field over the next 10 years. Work-from-home nurses may perform responsibilities such as case management, treatment authorization, and patient education. While this role requires some phone/virtual face-time connecting with patients, it's by no means comparable to cold calling — if you're looking to continue doing dynamic, important work in the healthcare space, but you're in need of more manageable hours, this might be the perfect option for you.
Check out these jobs for RNs/PAs/NPs.
Software Engineer
Working as a software engineer can be one of the most flexible careers — especially because all you need is a computer and access to the internet! Not to mention, Remote.co recently named "Senior Software Engineers" as one of the highest-paying work-from-home opportunities available today; it typically pays $130,000-$160,000!
This senior job position certainly doesn't come without a healthy list of job qualifications and necessary skills. Senior software engineers, in particular, should be knowledgeable of Node JS, PostreSQL, and REST API design and will be responsible for developing new API and UI features and writing unit tests.
But don't count yourself out just because you lack these skills! It's never too late to learn how to code, and we've got several free resources to get you started.
Ready to apply to work-from-home software engineering roles? Check out these open positions.
---
Looking to make a career move into a non-phone work from home job? Join our community to get new remote jobs straight to your inbox!
RISE UP THROUGH OUR FREE COMMUNITY
Network with top executives even if you aren't looking for a new role
First look at flexible, work-from-home, in-office roles
Join live chats led by expert women in your field and beyond
Sign Up
READ MORE AND DISCUSS
Show less