GET EMAIL UPDATES FROM POWERTOFLY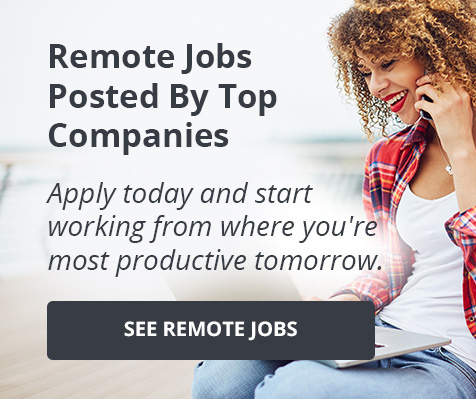 Sun Life US
💎The STAR technique is a great tool to stand out in your next job interview. Don't miss this recruiter's insight into how to utilize this method! Watch the video to the end for advice on how to best prepare for an interview with Sun Life.
📼Have the STAR technique tool handy when preparing for your interview with Sun Life. "The best advice that I can give a candidate is preparation. And one of the best techniques to use to prepare for your interview with us is utilizing the STAR technique" says Winde Farinacci, Senior Talent Acquisition Consultant at Sun Life.
📼What is the STAR technique and how to use it in a job interview? The STAR technique is the method you can use to tell the story of a problem that you've overcome while working either on a project or trying to find a solution to an issue during your work. It also demonstrates to the person interviewing you how you're able to clearly communicate the story behind that issue or problem.
📼Have the STAR technique at hand during your whole interview process with Sun Life. And what exactly are the stages in that process? Initially, your application is reviewed by a talent acquisition consultant at Sun Life. From there, if your experience aligns with the role, they will invite you to have an initial interview. Up next, if there's still a mutual interest, the company will then present you to a hiring leader, who may invite you to a final stage, which is either a peer interview or a meeting with the director of the business unit for the position that you're applying for. At each stage, Sun Life will be assessing your interest level in the opportunity, as well as how much research you've done about the company.
Moving Forward From The STAR Technique: Virtual Interview Tips
At Sun Life, most interviews will be conducted via a virtual environment, so some of Winde's tips are to prepare, dress professionally, have good lighting, have a good audio and internet connection, and ensure that you're free of any distractions. Last, but not least: show enthusiasm and be your great self! Finally, thank the interviewers for their time and insight on the role and the opportunity.
🧑💼 Are you interested in joining Sun Life? They have open positions! To learn more, click here.
Get to Know Winde Farinacci
Trusted as an accomplished staffing professional with more than 15 years of expertise in meeting clients' needs for qualified and well-matched talent across numerous verticals including manufacturing, construction, hospitality, retail, call center, healthcare, clinical research, social services, and security. She's uniquely skilled at interfacing with and securing agreements from diverse audiences. If you are interested in a career at Sun Life, you can connect with Winde Farinacci on LinkedIn. Don't forget to mention this video!
More About Sun Life
Sun Life's success is driven by their collaborative culture. They are united by a common purpose: To help Clients achieve lifetime financial security and live healthier lives. They continually look for ways to bring innovative, insightful, and simple solutions to their clients, to allow them to feel confident and have trust in us as their financial partner. Sun Life strives to enable them to gain the freedom to live their way and have peace of mind for their futures and for their families' futures.
READ MORE AND DISCUSS
Show less