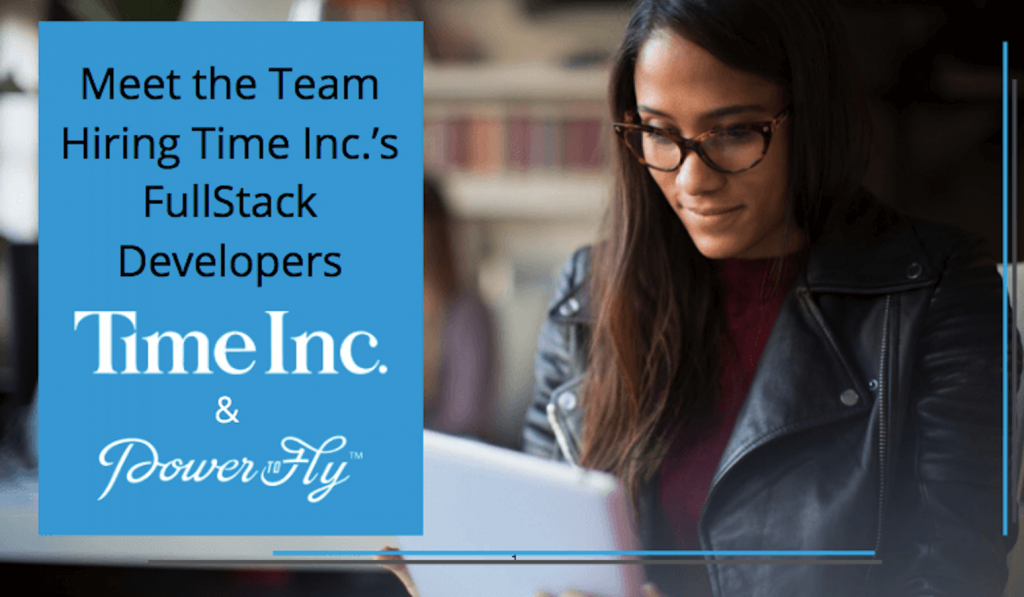 Join the PowerToFly team – and a select group of developers that includes you – as we host a webinar with Time Inc's engineers and hiring managers to discuss the full stack roles they're filling, as well as the products they're building for over 150 million people a month.
Time Inc., the iconic publishing company that's home to People, Essence, Food & Wine, Fortune, Entertainment Weekly, Sports Illustrated, and many, many more publications is hiring! This webinar will give you the opportunity to learn about what it's like to be an engineer who works with brands that reach 150 million unique users each month. You'll also get a behind-the-scenes look at their recently launched front-end platform.
Along with a look inside their newest products, the Time Inc. team will give you insight into their interview process and they'll leave time to answer questions about their culture, the workload and more.
About Time Inc.
Time Inc. is one of the world's most influential media companies – home to 100 iconic brands like People, Sports Illustrated, Time, InStyle, Real Simple, Food & Wine, and Fortune, as well as more than 50 diverse brands in the United Kingdom such as Decanter, Horse & Hound and Wallpaper. Their digital properties include more than 60 websites reaching 150+ million monthly digital visitors, 2 billion video views , and a social footprint of 200+ million through Facebook, Twitter, Instagram, Pinterest , Google + and YouTube.
About PowerToFly
Companies struggle to build diversity across their organizations and most particularly in technical roles – and that's a big reason why they work with us to get more women hired. Our mission is simple: encourage diversity recruiting and hiring, show commitment to our pledge, and leverage new technology to match skilled women in tech with employers who value diversity and inclusion. Visit PowerToFly.com to search our open jobs and create a profile to get started today.