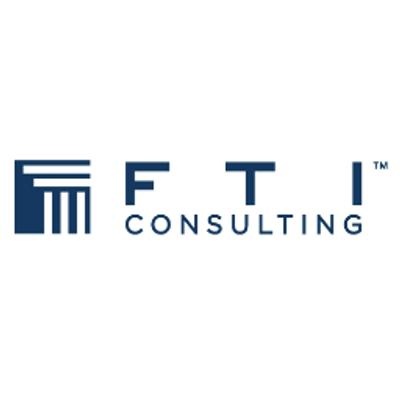 Restructuring Counsel and Deputy Chief Counsel, Conflicts
Washington

,

DC

,

United States
Posted 4 days ago

About FTI Consulting

FTI Consulting, Inc. is a global business advisory firm dedicated to helping organizations manage change, mitigate risk and resolve disputes: financial, legal, operational, political & regulatory, reputational and transactional. With more than 4,600 employees located in 28 countries, FTI Consulting professionals work closely with clients to anticipate, illuminate and overcome complex business challenges and make the most of opportunities. The Company generated $1.81 billion in revenues during fiscal year 2017. For more information, visit www.fticonsulting.com and connect with us on Twitter (@FTIConsulting) , Facebook and LinkedIn .

FTI Consulting continually strives to offer employees and eligible dependents, including domestic partners and eligible domestic partner children, a competitive and comprehensive benefits package.

FTI Consulting does not accept unsolicited resumes from external firms or agencies. FTI Consulting will not be responsible for placement fees associated with unsolicited resumes.

FTI Consulting is an equal opportunity employer and does not discriminate on the basis of race, color, national origin, ancestry, citizenship status, protected veteran status, religion, physical or mental disability, marital status, sex, sexual orientation, gender identity or expression, age, or any other basis protected by law, ordinance, or regulation.

About Core Operations:

FTI Consulting's Core Operations functions provide support to our client service professionals so they are able meet and exceed the needs of our clients. Professionals within our Marketing and Communications, Information Technology, Finance and Accounting, Human Resources, Office Infrastructure, Legal, and Real Estate teams are dedicated to working together and delivering world class support across our global community.

This attorney position in FTI's Conflicts Department assists with the oversight of conflicts and client engagement issues, with regard to both legal and business relationship concerns, particularly in connection with advising on client engagements involving matters pertaining to FTI's Corporate Finance & Restructuring ("Corporate Finance") business segment.

Responsibilities of the position include:


Assisting with oversight and review of all conflicts issues (both legal and business) that arise in connection with the review and acceptance of FTI's client engagements - including addressing new matter clearance, reviewing conflict, disclosure, and confidentiality protocols and undertakings, and providing counsel regarding questions and issues raised by FTI personnel and clients.


Assist in oversight and coordination with the conflicts team, including to oversee the review process, and facilitate and intermediate discussions regarding analysis of potential new engagements.


Reviewing and advising on potential engagements for Chapter 11 court-appointed engagements as financial advisor to creditors/debtors (as well as CCAA court-appointed roles such as chief information officers and monitors), including existing engagements which may pose conflict or disclosure issues.


Coordinating and overseeing conflicts checks and review on potential Chapter 11 court-appointed engagements, as well as aligning with Corporate Finance to track pitches and representations with debtors, creditors, US trustees, and courts.


Providing legal guidance, counsel and drafting assistance with court applications, declarations, supplemental declarations/updates, and other filings in Chapter 11 proceedings - including to review all relevant engagements for potential conflicts or disclosure issues.


Developing and implementing appropriate procedures for review and handling of conflicts review for Chapter 11 engagements, to include training and supervision of Conflicts team on these issues.


Reviewing and advising on potential engagements for non-Chapter 11/CCAA court-appointed engagements including but not limited to where there is a related Chapter 11/CCAA court-appointed engagement or liquidating trust role for the same entity, a parent company or affiliate. Examples of such engagements include:

o Financial advisory services, such as assessments of debtor liquidity or financial projections, tax or other restructuring advice;

o Expert testimony (e.g. damages, antitrust, fraudulent transfer, etc.) in litigation/arbitration relating to bankruptcy proceedings;

o Due diligence or other investment advisory services, such as for hedge funds, private equity groups or insurers; and

o Appointments as CROs, CFOs or other ongoing or interim company leadership roles.


Applying industry best practices for review, clearance, and tracking of restructuring engagements, including as appropriate to develop standard templates for use in Chapter 11 court-appointment engagements, letters of engagement, terms & conditions, and other documentation, as well as client communications and disclosures.


Assisting the Deputy General Counsel/Chief Counsel, Conflicts with other conflicts and client engagement review issues as needed.

Required experience:


Substantial experience as private practice attorney (7 years) specializing in restructuring, with an emphasis on bankruptcy transactions and litigation.


Direct, hands on experience with conflicts review, preparation of disclosures and filings in Chapter 11 proceedings


Experience with international restructuring issue (including CCAA) preferred


Knowledge of litigation and arbitral proceedings in both domestic and international jurisdictions

#LI-AR1

Mission
We're passionate about connecting highly skilled women with leading companies commited to diversity and inclusion
You Might Also Like