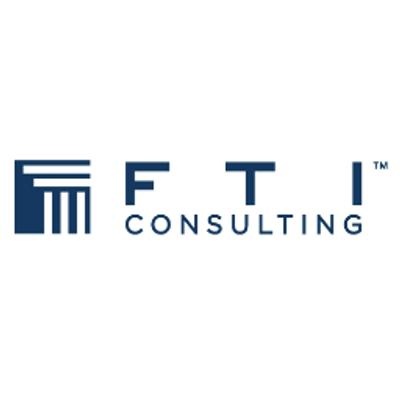 Learning & Development Operations Associate
Mclean

,

VA

,

United States
Posted 4 days ago
About FTI Consulting
FTI Consulting, Inc. is a global business advisory firm dedicated to helping organizations manage change, mitigate risk and resolve disputes: financial, legal, operational, political & regulatory, reputational and transactional. With more than 4,600 employees located in 28 countries, FTI Consulting professionals work closely with clients to anticipate, illuminate and overcome complex business challenges and make the most of opportunities. The Company generated $1.81 billion in revenues during fiscal year 2017. For more information, visit www.fticonsulting.com and connect with us on Twitter (@FTIConsulting) , Facebook and LinkedIn .
FTI Consulting continually strives to offer employees and eligible dependents, including domestic partners and eligible domestic partner children, a competitive and comprehensive benefits package.
FTI Consulting does not accept unsolicited resumes from external firms or agencies. FTI Consulting will not be responsible for placement fees associated with unsolicited resumes.
FTI Consulting is an equal opportunity employer and does not discriminate on the basis of race, color, national origin, ancestry, citizenship status, protected veteran status, religion, physical or mental disability, marital status, sex, sexual orientation, gender identity or expression, age, or any other basis protected by law, ordinance, or regulation.
About Core Operations:
FTI Consulting's Core Operations functions provide support to our client service professionals so they are able meet and exceed the needs of our clients. Professionals within our Marketing and Communications, Information Technology, Finance and Accounting, Human Resources, Office Infrastructure, Legal, and Real Estate teams are dedicated to working together and delivering world class support across our global community.
ABOUT THE OPPORTUNITY:
The Learning and Development Associate is part of FTI's dynamic global Human Resources practice. This position will report to FTI's Learning and Development Operations Manager and be responsible for assisting with the development, program coordination of the professional development framework for all levels, functional areas and geographies to build the requisite skills for professionals to deliver business results today and in the future. The Learning & Development Operations Associate manages learning program logistics, creates and sends communications about upcoming events, and collects, compiles and analyzes data for FTI Consulting learning & development program evaluations. This position requires the ability to anticipate project needs, discern priorities and meet deadlines with little supervision. The Learning & Development Operations Associate provides support across a variety of learning modalities including classroom training, virtual training, and e-learning self-studies. Ambitious self-starter with the ability to build relationships with internal and external customers.
PRIMARY DUTIES:
Program Management and Support

o Assist the Learning Operations Manager in course / project management
o Work with the Learning and Development Senior Director, Operations Manager and Specialist to manage the development and delivery of training programs such as program materials, instructor preparation, and participant registration. Assist with planning, developing and execute on FTI's curriculum for the calendar year.
o Lead the vendor management process in partnership with the Curriculum Development team.
o Interface with the Learning Management System (LMS) system to pull and push information to participants, trainers, and FTI segment stakeholders.
o Oversee the management of attendance, course records and individual records in FTI's Learning Management System (LMS)
o Complete and maintain training catalogs, course descriptions (prerequisites) and global calendars in the Learning Management System (LMS)
o Manage all aspects of curriculum delivery; drive and monitor Continuing Professional Education credits and issue course completion certificates and manage training compliance; review, process and track training approvals.
o Provide instructor support for speakers and presenters (development meetings, support train the trainers).
o Maintain all program documents for 5 years.
o Secure and manage materials, copy, ship and prepare training materials tent cards and sign in sheets.
o Contribute to team effort by accomplishing related results as needed and as assigned
Event and Logistics Management

o Support event coordination and negotiate contracts for learning venues: FTI local offices, hotels, and conference centers that meet the business needs and program needs within budget
o Coordinate on-site events to ensure course content is well received. Set up classrooms to ensure they are conducive to learning.
o Establish training venues and venue logistics with FTI office locations, as needed.
o Manage venue logistics with external vendors per negotiated contract.
o Prepare checklists for training logistics management.
o Coordinate with venue coordinators at hotels/resorts, and with internal FTI colleagues for training conducted at FTI locations.
o Prepare and modify event contracts as requested
o Draft communications for global employee communications with a high regard to accuracy and professionalism.
o Serve as liaison between the segments and participants while adhering to L&D; policies and procedures
o Communicate with instructors, guests, attendees on course, event coordinator regarding confirmations.
o Develop and prepare communications, agendas, course outline and evaluation forms for each session.
o Partner with Human Resources Shared Service Center and LMS Administrator on requests for measurement and analysis of our training programs.
Budget and Expense Management

o Support the L&D; Operations Manager in managing the L&D; budget including planning, accruals and actual expenses to determine tuition allocation
o Track expense trends, costs associated with training courses as well as individual budgets, invoicing and reporting
Maintain knowledge of instructional technologies and event planning by attending workshops; reviewing professional publications; establishing personal networks; participating in professional societies. Introduce applicable trends in training and development for inclusion in overall strategy.

BASIC QUALIFICATIONS:
Minimum of 2 years working in professional services environment
Bachelor's degree

Proficient in the Microsoft suite of products (i.e. PowerPoint, Excel, Outlook and Word).

Outstanding oral and written communication skills.

A keen attention to detail

PREFERRED SKILLS:
Advanced proficiency in the Microsoft suite of products (i.e. PowerPoint, Excel, Outlook and Word).

Basic knowledge of adult learning principles

Proficient in SharePoint

Experience in event coordination for offsite and onsite learning and development programs.

Familiarity with Learning Management Systems (Saba a plus)

Familiarity with creating evaluations and assessing impact (knowledge of Qualtrics is a plus)

Project management skills: ability to manage multiple projects

Financial acumen: ability to manage invoices budgets and payments while adhering to budget.

Proven experience in coordinating training programs, such as managing registration, program and event management.

Strong business acumen and consultative skills; ability to influence others at all levels.

Ability to work in a fast-paced, growth oriented and matrixed organizational environment where independence, felicity and adaptability are required.

Experience in using WebEx, Skype and hosting webinars.

Must be comfortable working through ambiguity and in a fast-based dynamic environment.

Team-orientated.

Ability to travel as required.

POSITION CLASSIFICATION:
Exempt
FTI Consulting is an Equal Opportunity Employer
#LI-MG1
Mission
We're passionate about connecting highly skilled women with leading companies commited to diversity and inclusion
You Might Also Like