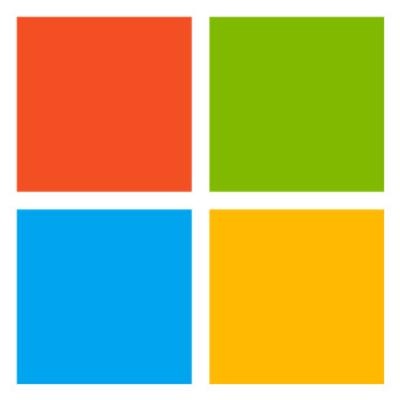 Sr. Talent & Development Manager
Redmond

,

WA

,

United States
Posted 11 days ago
Sr. Talent & Development Manager
 Looking to work with leaders and teams striving to lead the company in driving culture and leadership?  Wanting to grow skills in the talent management space, while trying new things, learning along the way?  Partnering with multiple, unique leaders and HR teams, learning, growing, and bringing new ideas are core to this opportunity.
The Talent & Development Manager role serves to lead in driving and supporting the talent, learning and organization effectiveness agenda for the Cloud and AI Platform (C+AI) organization. The work is aligned with the global Microsoft talent and learning strategies and leverages core and common programs/processes/systems and contributes to experimentation in the talent and learning space.
Responsibilities
Talent & Development Manager role partners with Business HR Lead and HR Managers to:
Translate business needs into talent and capability development plans and establish talent agenda for business – aligned with MSFT talent & learning agenda. Develop and deploy an integrated talent management strategy in support of the business strategy and needs for C+AI orgs.
Drive talent discussions and high value talent moves throughout the year with business leaders; lead and deliver on a flawless execution of in-business and corporate level Talent Talks preparation, action planning and Executive Succession for C+AI, ensuring data quality, timeline and reviews for a meaningful discussion with the CEO.
Use data to generate organization and people insights, which in turn influence areas of focus, actions and decisions (poll, diversity, hires, retention, external and internal trends, etc.) in partnership with HR Business Insights (HRBI).
Be responsible for the quality and effectiveness of the business talent processes (Succession plans, development of talent pools, Talent & Potential ID, talent movement, quality of profiles, leadership capability, Talent Talks, and talent data and insights.) leverage COE partners in a one Microsoft execution of the talent process (such as Global Talent Acquisition (GTA), Compensation & Benefits, and Diversity & Inclusion).
Build business capability plans that help future-proof leadership, talent, capabilities and key processes.  Incorporate the learning needs assessment in partnership with the geo/profession L&D;, WW Readiness and Engineering learning consultants to ensure an end to end picture.
Contribute to the design of talent programs/processes, learning program designs and learning 'schools', and key COE efforts – ensuring ideas, business insight and implementation approaches are brought forward.
Steward manager excellence and similar communities (university hires, etc.), leveraging in business sponsors and core/common materials to embed people programs, processes and reinforce people leader capabilities
Partner with line HR BP leader (& OD Leader) on the effectiveness of the leadership teams and determine talent actions which improve impact.
Build plans to embed the MSFT cultural attributes, leadership principles and other talent, learning and OD frameworks deep in the business
Identify unique business needs, surface with the Global TLI Community and determine best and fast solution

Understand, facilitate and partner to project manage role analysis to support organizational development and change

Serve as an informed resource on strategic talent planning including use of all types of resources to complete work, e.g., contractors, temporary employees, vendors, and similar designations.

Consult with HR and business leaders on talent management efforts. Partner on new and existing projects in support of creating the building blocks for our HR line to evolve our businesses from Talent Management processes to a Talent Management mindset.
Qualifications
5-7 years direct HR and talent experience – growing future leaders, assessing capabilities, and building effective succession plans

Demonstrated track record in driving talent initiatives at scale and increasing business effectiveness

Strong partnership capabilities – both with HR business partners in the business and with the global TM community

Experience effectively balancing the needs of the business with the strategies of the company

Strong communicator

Developer of others

BS/BA in related field, MBA, MSOD, or PhD in psychology or I/O psychology, a plus.

 
Microsoft is an equal opportunity employer. All qualified applicants will receive consideration for employment without regard to age, ancestry, color, family or medical care leave, gender identity or expression, genetic information, marital status, medical condition, national origin, physical or mental disability, political affiliation, protected veteran status, race, religion, sex (including pregnancy), sexual orientation, or any other characteristic protected by applicable laws, regulations and ordinances.  We also consider qualified applicants regardless of criminal histories, consistent with legal requirements. If you need assistance and/or a reasonable accommodation due to a disability during the application or the recruiting process, please send a request via the Accommodation request form.
Benefits/perks listed below may vary depending on the nature of your employment with Microsoft and the country where you work.
Mission
We're passionate about connecting highly skilled women with leading companies commited to diversity and inclusion
You Might Also Like