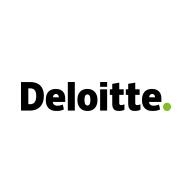 Performance Engineer/Senior Performance Specialist
Hermitage

,

MO

,

United States
Full Time
Senior
The Senior Performance Specialist is highly motivated self-driven, software performance evangelist who is capable of identifying and addressing key performance challenges across various products across multiple business channels. This position provides opportunity to work with team made up of Performance Engineers, Software Engineers, Software Architects, and the Product Owner team to lead the design, development, and delivery of high quality performance software. 
Work you'll do
As a "Senior Performance Specialist", you will be expected to be a highly collaborative and analytical who will work in a in a fast paced, challenging, and creative environment. You are expected to bring software performance knowledge and experience to the development teams. The Senior Specialist Performance Engineer works closely with the product owner and development teams to provide guidelines for a performance driven architectural planning, design and development process.  
Role Specific Responsibilities:
Provide guidance on the performance impact due to the design decisions made during the product architecture and design phase
Scalability assessment of

  

architecture for a product or group of products

Contributes to Non-functional requirement elicitation, the creation of Performance Strategy document and PE estimates
Work with the Product owner, Architects, Software engineers to ensure compliance of the developed solution to the defined SLA
Lead the Performance engineers to become experts in performance testing, analysis, benchmarking and tuning.
Participate in code reviews,

  

code profiling , debugging and infrastructure statistics analysis to achieve Root Cause Analysis ( RCA) of performance issues

Accountable for managing all PE activities and sign-off
Participate in the proof of concept / performance benchmarking for new products/solutions for better decision making for product development
Strong technical skills (programming, designing, systems development methodology, Performance Engineering Methodology)
Solid knowledge in application development life cycle, including requirements definition, system design and Performance testing / QA and transition to production
Very strong understanding of OOD, software design patterns and principles
Very strong Analytical and problem solving abilities
Demonstrates basic understanding of the principles used in eliciting and analyzing Non-functional business requirements; Understands business problems and opportunities in the context of the performance requirements and leverages that knowledge to conduct associated activities
Contributes to and is consulted during scalability architectural assessment activities during the architecture/Design phase of the SDLC by applying select architectural techniques
Demonstrates advanced knowledge of database design concepts to support data quality, validity of test data and recommend best practices of DB design
Contributes to analysis of the infrastructure gaps between various test environments vs. production infrastructure to report huge discrepancies and recommend best practices
Review performance targets & design the workload model needed for tests.
Validate correctness, completeness, repeatability of test executions.
Review source code in detail towards accomplishment of performance targets.
Review results on resource utilizations & deviations from targets
Review the results & identify any evident issues/bottlenecks
Experience with profiling tools like VSTS profiler, Ants Profiler, SQL profiler etc.
Experience with debugging/tuning tools like Windbg, SSMS Execution plan analyzer, DB tuning advisor etc.
SME in Performance Engineering for Mobile applications
Experience with Infrastructure capacity planning and assessment
Plan & monitor the tests ensuring adequate resource allocation & appropriate configuration.
Expert knowledge of software architectures and platforms to enable performance review.
Evaluate POCs to validate performance levels.
People Management
Participates in product onboarding to understand PE scope for a product
Counsels performance testers and engineers with varied experience levels and leads them on projects to ensure End to End PE process compliance
This resource is viewed as a "team player & leader", who understands the culture and how to be effective in it.
Manage cross-functional relationships across a project
Knowledge Sharing / Documentation:
As an SME should be mentoring or training team members on deeper understanding of tools and technology on his/her core area of expertise (Microsoft .Net /Sharepoint, SQL server, Infrastructure etc.)
Actively participate in continuous improvement by contributing suggested practices, lessons learned, etc.
The team
At Deloitte, Performance Engineering (PE) help our clients make sure that the application performance engineering and testing are done in clear view of the business objectives. We help define, design, develop and test business scenarios that are as close as possible to an actual day in the life of the application in production
Qualifications
Required:
5+ years performance testing experience using HP Suite (Script generation, Execution, Analysis and Reporting)

Educational Qualification: Bachelor's Degree

Skill set: HP Suite (Load Runner, VUGen, Performance Center, ALM & Site Scope) and VSTS
Mission
We're passionate about connecting highly skilled women with leading companies commited to diversity and inclusion
You Might Also Like