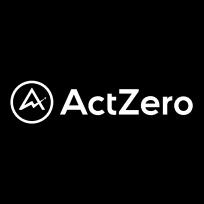 Seattle, WA, United States
About
At ActZero, our mission is simple: Stop cyber threats, protect the world.

We are developing the most effective and efficient MDR in the world powered by AI, while building a rewarding and values-centered environment for our team. ActZero was founded in 2019 by a group of security veterans who knew defenses weren't keeping up with ever-evolving cyberthreats.
Since then, we've acquired a Toronto-based MDR, IntelliGo Networks, and have grown our Seattle team to increase not only our knowledge, but the diverse viewpoints that are necessary to build an outstanding product. Each workday, our team of engineers, data scientists, and security professionals come together to solve the complex issues of the space in a well-rounded and holistic way, while keeping our customers' needs at the forefront of their minds.
ActZero challenges cybersecurity coverage for SMB and mid-market companies. Our Intelligent MDR provides 24/7 monitoring, protection and response support that goes well beyond other third-party software solutions. Our teams of data scientists leverage cutting-edge technologies like AI and ML to scale resources, identify vulnerabilities and eliminate more threats in less time. We actively partner with our customers to drive security engineering, increase internal efficiencies and effectiveness and, ultimately, build a mature cybersecurity posture. Whether shoring up an existing security strategy or serving as the primary line of defense, ActZero enables business growth by empowering customers to cover more ground.
At ActZero you can expect to find an environment that thrives on and is driven by our core values:
Trust: We are honest and respectful of one another, as we work together to achieve our goals
Customer Focus: We treat our customers' problems as our own and celebrate as we solve them together
Execution: We deliver high-quality results while expeditiously transforming our vision into reality.
Continuous Improvement: We regularly take smart risks, fail fast, and learn quickly.
What we offer:
Unlimited Vacation: We want our employees to take as much vacation as they need to maintain their physical and mental well-being. You will receive unlimited vacation, and are actively encouraged to utilize it.
Monthly Wellness Stipend: We believe that wellness encompasses physical and mental health. Therefore, we offer a monthly stipend usable toward a host of things to make your life less stressful outside of the office, like child care expenses, dog walking or even our Corporate Class Pass plan.
Work/Life Balance: We know that all people need time away to recharge and focus on their personal lives. As such, we request that you utilize Do Not Disturb features when you are off for the day, and we maintain core business hours for scheduling meetings and working sessions so you can keep your personal time your own.
Health/Vision/Dental: We want you to know that your insurance is available when you need it most. As such, we offer three generous and comprehensive health care plans to fit your needs. We pay up to 90% of the plan cost for both you and your family.
Flexible Scheduling: In line with our focus on Work/Life Balance, we offer flexible hours to allow for you to take care of tasks and yourself or your family as necessary. Being an in-office culture does not mean "everyone works 9-5" and we expect some variation as life demands. Schedules are discussed and approved with your manager, and we are happy to work with you when adjustments need to be made.
Team Fun: Drop in social hour every day? Nintendo and Super Nintendo battles in the office? Regularly scheduled on-site happy hours? Celebratory feasts? Definitely! Along with the awesome day to day fun, we hold quarterly events for the entire team, and yearly events for the team with their families. Previous events include dinner at Dahlia Lounge and Puzzle Break. Coming soon? Laser Tag and Axe Throwing!
This Page Is No Longer Active
Looking for open roles? Search positions here.
Contact us to re-start this subscription if you are a representative from ActZero.ai.