GET EMAIL UPDATES FROM POWERTOFLY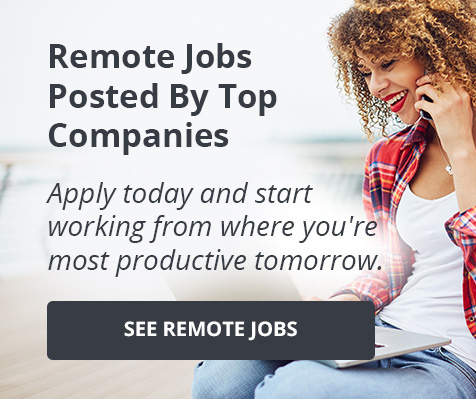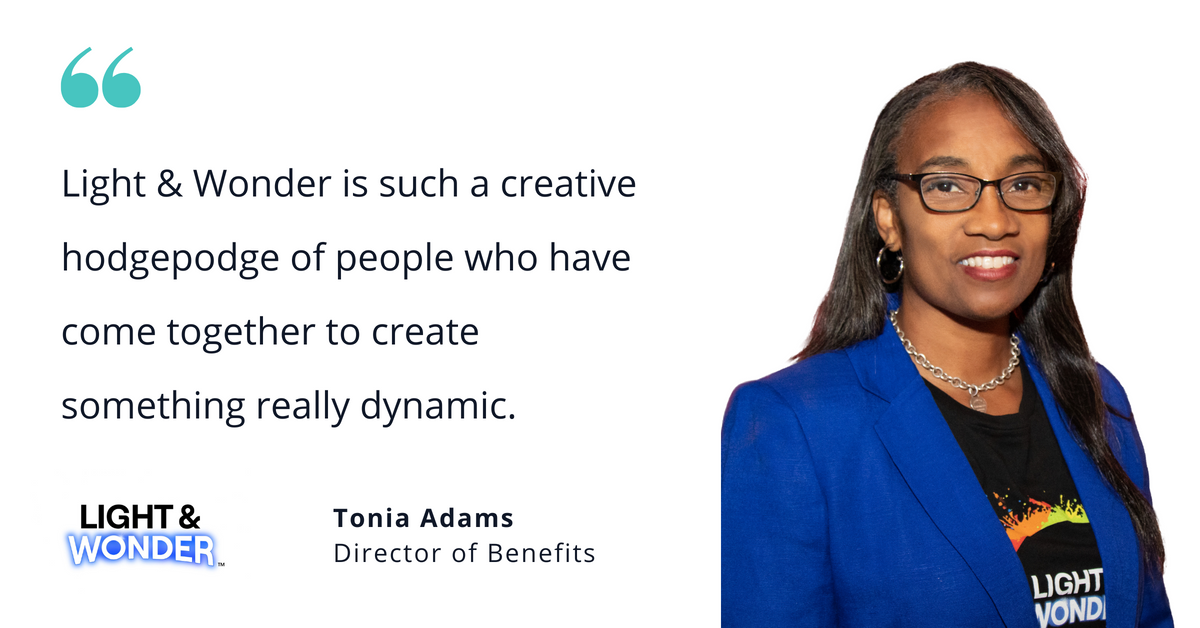 Upskilling and Development
How Light & Wonder's Tonia Adams harnessed transferable skills to build her career
Tonia Adams comes from a family of military veterans; her dad served in the Army and her mom in the Army Reserves. Despite this early exposure, Tonia never visualized a future in the military for herself until her senior year of high school prompted three inevitable questions.
"I had to decide what to do, where to go, and what I wanted to be when I grew up," says Tonia. "Truly, I had no clue or inkling of the direction I saw for my future. All I knew was that I wanted to explore and see what options were out in the world for me."
Thanks to her parents' experience, Tonia had already witnessed the growth opportunities the military can offer. She decided to join the Air Force, where she started as an air traffic controller.
"As fate would have it, I ended up transitioning to the Medical Admin Specialist program," Tonia says, a role that would set the stage for her career in the insurance industry and her current role as director of benefits at Light & Wonder.
Tonia's story is a testament to the power of combining transferable skills with an empowering company culture. We sat down with her to hear more about her journey from the Air Force to corporate leadership and how Light & Wonder has supported her continued growth.
From military service to corporate healthcare
Tonia struggled to transition into the corporate world after leaving the service. While the Air Force had taught her to be organized, detail-oriented, and clear in her thoughts and execution, she found it hard to leverage these acquired skills without a college degree or external relationships.
Tonia eventually landed a role as a statistician at a local healthcare company where she was impressed by the amount of care options in the market.
"I realized that, in the military, service members have very little choice about their options for care, but outside of the military, people have a wide array of choices to decide from. I wanted to learn as much as I could about everything related to healthcare," she says.
With a clear mission, Tonia enrolled at the University of Nevada to develop her business acumen and fill the gaps she'd pinpointed post-service, enabling her to bring a diverse skill set to healthcare.
Leveraging her transferable skills
College degree in hand, Tonia found she could now leverage many of the acquired skills from her time in the Air Force to excel in her corporate career.
"I was able to bring my ability to communicate with a variety of people from diverse cultures, backgrounds, demographics, and personalities," she says. "I also found that I was very adaptable in the face of adversity and quite flexible when it came to working with my peers and managers with different ways of taking on challenging situations. I learned that diversity is the art of thinking independently, together."
Tonia explains that these interpersonal skills helped her to foster strong relationships throughout her career, and in tandem, open new doors — one of which would lead her to Light & Wonder.
"I had the pleasure of meeting the Light & Wonder Benefits team while I was working at a health insurance carrier," Tonia says. She recalls being intrigued by how genuinely excited all of the team members (known as Creators) at Light & Wonder seemed about their jobs. Every Creator spoke highly of the benefits offered by Light & Wonder, and this spoke volumes to Tonia.
"I had to see and experience the wonder that they described for myself before accepting an opportunity when it was presented," says Tonia. "Having been here now for 11 months, I can say that I truly understand what Creators were describing when they mentioned what a great employer we have."
Thriving at Light & Wonder
As the director of benefits at Light & Wonder, Tonia continues to lean into her Air Force background daily — primarily her empathy and adaptability.
"Working with such a large group of Creators, there are often times when I have to be very understanding and adaptable when looking for ways to solve challenges," she explains.
Tonia's Air Force background empowered her to build confidence in herself, her strengths, and her abilities. "It taught me to increase my flexibility and learn to accept change. I learned how to overcome limitations and manage the unexpected," she says, calling out how all of these skills made it easy to transition into her role at Light & Wonder.
She also highlights the impact of joining an organization with employee resource groups.
"I find it incredibly helpful to share our social experience with fellow Creators in order to understand, respect, and work together to create a great and impactful environment," she says. "Light & Wonder is such a creative hodgepodge of people who have come together to create something really dynamic."
3 tips to make a successful career pivot
Tonia knows that changing roles, while immensely rewarding, can also be uncomfortable.
"Give yourself enough time and space to get into the mindset for a new opportunity," she says — and then remember to:
Figure out what you want out of your career. "You'll find that you value different things at different points in your life. Figuring out what is most important to you now will help you to identify what will make you happy in a career," says Tonia.
Leverage your strengths. Beyond leaning into your current capabilities, Tonia encourages you to pinpoint gaps in your knowledge. Then, look for opportunities to grow in those areas before making a pivot.
Be realistic. For Tonia, this meant recognizing the skills she'd honed in the Air Force, and identifying a career that catered to those strengths.
Interested in working for an employer that offers generous PTO, stock options, life insurance, half-days for health, tuition reimbursement, and more?
Check out these openings with Light & Wonder
.
READ MORE AND DISCUSS
Show less