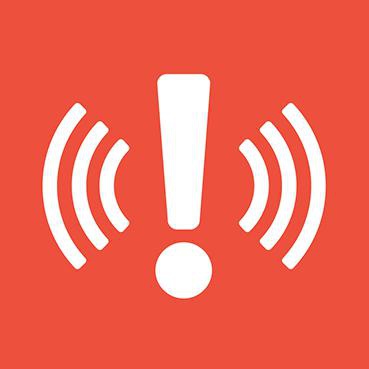 Austin, TX, United States
About
About Us
At AlertMedia, everything we do is in support of our mission: helping organizations save lives and minimize loss during emergencies. We take tremendous pride in our work delivering the best possible product and service to our customers, which is only possible because of our incredibly talented and diverse team.
We believe in addressing diversity in the workplace in several ways: by making a positive impact in the community, partnering with organizations that can help make AlertMedia more inclusive, and advancing underrepresented groups within our employee population by encouraging every employee to bring their authentic selves to work. Regardless of race, ethnicity, religion, age, disability, gender identity, or sexual orientation, we are strengthened by a workforce that embodies diversity in all its forms.
Our diversity, equity, and inclusion (DE&I) team regularly works with our HR and executive teams to identify new ways to address diversity in our organization, whether through new internal programs, celebrations, or partnerships. Currently, women represent 43 percent of our C-Suite and 46 percent of all leadership positions, and in our most recent 2021 Diversity & Inclusion Survey, 91 percent of employees agreed that AlertMedia values diversity.
Here are just a few quotes from AlertMedia employees on our diversity & inclusion efforts:
"As Verna Myers said, 'Diversity is being invited to the party. Inclusion is being asked to dance.' I'm passionate about ensuring AlertMedia is both diverse, inclusive, and equitable for all." - Yordano Lopez, Implementation Manager, AlertMedia
"Everyone belongs here. This is the first time I've been out as nonbinary at work." - Maddy Reid, Associate Product Manager, AlertMedia
"Diversity and inclusion are deeply ingrained in our company's values, and I'm excited for our intentional efforts in this space to help guide our continued growth and success!" - Lori Ogle, HR Manager, AlertMedia
We recognize that actual change only comes from intentional, sustained action. Every year, as part of our Give-Back Program, we identify deserving organizations in our community to engage with on both a monetary and volunteer basis. We focus on a diverse range of causes, including everything from mental health to homelessness to children's wellness and support of the LGBTQ+ community. This year, we're partnering with 12 different organizations, each of which we contribute to financially and through volunteering/community involvement.
Join Us
Today, AlertMedia supports critical communication for more than 3,000 customers in 130 countries, including household brands like Coca-Cola Bottling, DHL, JetBlue, and Walmart. Our award-winning, two-way, multichannel messaging system and 24/7 threat monitoring solution help organizations protect their people and business through all phases of an emergency.
We have a very open, collaborative, and transparent work environment, which is why we've been named a Best Place to Work for five consecutive years on both a national and local level, including by the Austin Business Journal, Built In Austin, Forbes, and Inc. magazine. If you'd like to come join us and be a part of our mission and make a positive impact on the world, visit alertmedia.com/careers/. We'd love to have you be a part of our team!
Benefits
Here are some of the ways we support every employee that comes to work with us.

100% Paid Healthcare: Take advantage of fully paid medical, dental, vision, disability, and life insurance for employees.
Family Planning: Leverage our 100% paid parental and new child bonding leave—12 weeks off for primary caregivers and 4 weeks off for secondary caregivers.
Tuesday Lunch: Get together for transparent company updates from leadership while enjoying a meal on us.
Give Back: Join your coworkers in giving back to the Austin community through quarterly volunteer opportunities.
Paid Sabbatical: Pursue your interests with six weeks of paid sabbatical leave after six years of service.
Flexible Time Off: Enjoy an incredible work-like balance with no annual cap or accrual for this policy. We encourage employees to take time off to rest and recharge as needed.
Team Building and Celebrations: Take part in company celebrations, team buildings, and peer-nominated value award recognition.
This Page Is No Longer Active
Looking for open roles? Search positions here.
Contact us to re-start this subscription if you are a representative from AlertMedia.