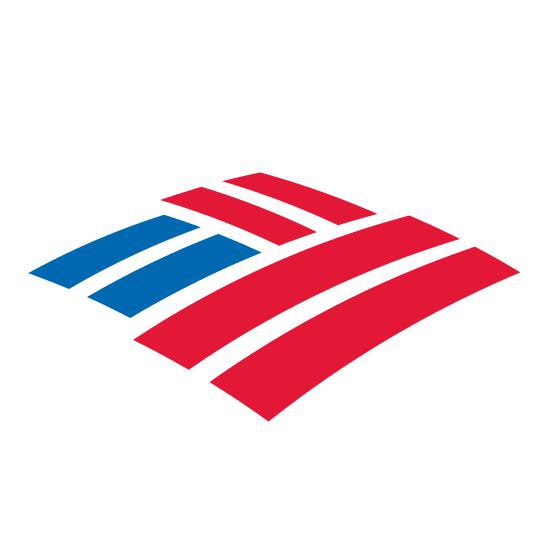 Charlotte, NC, United States
About


Our Company

"What would you like the power to do?"
At Bank of America, we ask this question every day of all those we serve. It is at the core of how we live our values, deliver our purpose and achieve responsible growth. By asking this question, we continue to learn what matters most to our clients, our employees, and our shareholders. It helps us start a conversation centered on our commitment to using our capabilities to help those we serve to be successful because we recognize that we can only be successful when the individuals, companies, communities, and employees we serve are able to reach their vision of success.
Diversity and inclusion

At Bank of America, we strive to be a bank for everyone. Like the people we serve, we come from every walk of life. We are proud of our inclusive culture because when you create a workplace where all employees can thrive, everyone benefits.
We firmly believe all employees should be treated with respect, live free of discrimination and be able to bring their whole selves to work. This is core to who we are as a company and how we drive responsible growth.
Promoting an inclusive workplace
To help drive a culture of inclusion, we have developed and provided employees access to a range of programs and resources focused on building understanding and driving progress in the workplace. This year, we have built on the work we have had underway for years and have broadened how we engage our teammates on the topics of race and inclusion.

Investing in Women
We have a deep and rich history of investing in women. This history dates back to 1919 when Charlie Merrill hired Annie Grimes, the first bond saleswoman on Wall Street. Today, we are proud to have strong female representation at all levels of our organization.

Our continued investment in women is evident in the resources we have focused on bringing female talent to our company, developing our employees, and supporting the economic empowerment of women across the globe.
Benefits
We offer a variety of benefits and programs designed to help women manage the challenges of balancing their work and personal lives.
Eligible employees can receive up to $5,250 per tax year in tuition reimbursement.
Reimbursement of eligible expenses from adoption & fertility medical support.
U.S.-based employees receive 16 weeks of paid parental leave – maternity, paternity, and adoption.
We offer support for nursing mothers, back-up child care and programs to offset child care expenses.
We also offer a range of adult care services, such as back-up adult care and access to experts to assess needs & provide senior care management and elder care law services.

Career development and mentoring
Providing meaningful ways for women to advance their careers is critical. Below are a few of the innovative programs we offer:
Our global Employee Network, LEAD for Women has more than 29,000 memberships worldwide. LEAD is dedicated to promoting professional interactions that help attract, develop, retain & advance women throughout the company.
In the U.S., our Women's Executive Development Program leverages the faculty of Columbia Business School to engage, develop, retain & support career advancement of high potential talent.
Our Diverse Leaders Sponsorship program provides diverse talent with senior leaders to help proactively identify & promote the visibility of diverse talent.
Our Women's Next Level Leadership Program is a development experience focused on the unique challenges multicultural women face in progressing their careers and provides strategies & tactics to overcome those challenges.
In the UK, we signed the Women in Finance Charter, demonstrating our support for a government initiative to encourage greater gender balance in UK financial services.
Compensation
Our focus on equal pay for equal work is designed to ensure that men and women in similar positions receive comparable pay.
We have a thorough annual inspection process, a detailed governance framework and independent analysis by an external consulting firm that allow us to identify potential areas for adjustment.
To further strengthen our commitment to gender pay equity, we have added a pay inquiry restriction policy as part of our hiring processes. This enhances our already strong commitment to ensuring candidates are paid based on their qualifications and the role they are applying for, not on how they have been compensated in the past.

Leadership
We're proud to have strong representation of women at our organization. Here, women make up more than 50% of our global workforce, more than 45% of our global management team & more than 40% of managers. Our Board of Directors is more than 30% women & we are one of only ten S&P 100 companies with five or more women on the board.