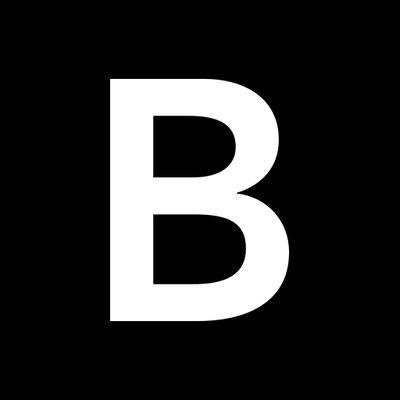 New York City, NY, United States
About
We are building the world's most trusted information network for financial professionals.
Who we are
We are all software engineers. Some of us are also economists, some physicists and others mathematicians. The one thing we all have in common is that we are passionate about technology and our work always makes an impact.
The Bloomberg Terminal
Our core product is the Bloomberg Terminal, an independent and unbiased source of information for our clients around the globe – everyone from C-Suite executives to traders, analysts, government officials, and news professionals. No other company processes financial data into meaningful and actionable information with the breadth and depth that we do. Our systems make an immediate impact on the global markets.
Our 5,000+ engineers and data scientists are dedicated to building and advancing new solutions for the Bloomberg Terminal and enterprise products. Together, we roll out new software daily that integrates seamlessly — and immediately — into our clients' workflows. We're looking for the brightest minds to come work with us.
What you will build
As a Bloomberg engineer, you will build software that fuels new solutions and products. The Bloomberg Terminal brings together real-time data from every market, breaking news, in-depth research, powerful analytics, communications tools and world-class execution capabilities — in one fully integrated solution. Our enterprise product provides solutions to our clients before they even know they need them.
Our products range from desktop to web to mobile applications. At Bloomberg, we're platform — and technology — agnostic. Our priority is delivering an excellent experience to our customers.
Our interview process
No two jobs are the same, but our overall interview process is pretty consistent across our engineering roles. Your recruiter will tell you if there's anything unique you should know. It generally starts with one or two phone interviews.
Diversity communities
At Bloomberg, we believe a diverse workforce and open culture are essential to innovation. Among other initiatives, Bloomberg Communities provide a forum for employees from all backgrounds to network and promote collaborative and inclusive environments.
Rewards and Benefits
1. Health and Wellness: At Bloomberg, we're proud to provide all full-time employees comprehensive healthcare coverage, as well as programs and services to help employees and their families manage their health and well-being. In addition to health, dental, and vision coverage, we offer disability and life insurance, a retirement savings plan (complete with a generous company match), and an array of wellness programs. Our supplemental benefits vary from region-to-region. In addition, Bloomberg benefits also support employees who plan to transition, providing the full suite of gender-transition-related benefits recommended by the World Professional Association for Transgender Health.
2. Parental Leave Policy: In 2015, Bloomberg announced a gender-neutral parental leave policy that allows primary caregivers 18 weeks of fully paid leave and non-primary caregivers four weeks of fully paid leave. In 2016, manager training and transition coaching for parents returning from leave were added to enhance support of working parents. Bloomberg's policies have been recognized as the most generous parental leave policies among major U.S. news organizations.
3. Work Environment: No one here needs an open-door policy for his or her office, because no one here has an office. We sit in open bullpens, shoulder-to-shoulder. We are measured by our contributions, and not by our titles. Even our conference rooms have glass walls. And, we love to share ideas over a free snack or coffee in our well-stocked pantries.
4. Career Resources: Bloomberg University gives everyone here a chance to keep learning. It has courses that will teach you technical skills, and modules that will make you better at your job in lots of other ways. You can take them in the classroom, or go at your own pace online.
5. Arts and Culture: Employees can get free or discounted admission to hundreds of museums and cultural institutions around the world.
We work on purpose.
Come find yours.

This Page Is No Longer Active
Looking for open roles? Search positions here.
Contact us to re-start this subscription if you are a representative from Bloomberg LP.