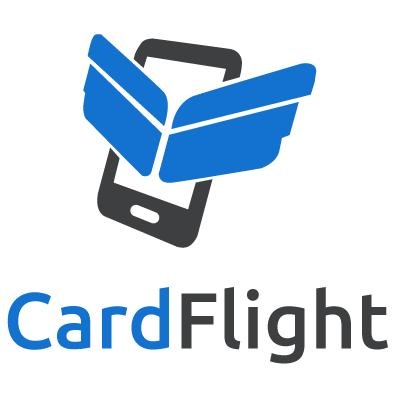 New York City, NY, United States
Follow CardFlight To Get Updated When They Post New Roles On PowerToFly!
CardFlight is the leader in payment technology and mobile point-of-sale solutions for merchant service providers, banks, and independent sales organizations. From iOS and Android apps to a Virtual Terminal to EMV and NFC contactless card readers, CardFlight's SwipeSimple products offer just what small businesses need.
We have over 45,000 small business end user customers, including merchants in all 50 states, and have 10 of the top 30 merchant acquirers in the U.S. as our customers. That means we have tools that work for a variety of companies, making accepting payments as easy, profitable and sustainable as possible for our clients and their users.
CardFlight takes pride in building and maintaining solutions that are a step ahead of the curve in technology, reliability, and user experience. As the US leader in EMV Quick Chip enablement, CardFlight makes it easy, accessible, and secure for partners and merchants to accept payments.
The CardFlight Team
The CardFlight team comes from an array of backgrounds in a variety of industries. It has taken a special group of people to turn the CardFlight dream into a reality.
We're a bunch of people who are obsessed with solving payments issues and building best-in-class technology for our clients. Our team includes composers, marathoners, die-hard sports fans, pilots, surfers, FinTech geeks and more.
Click here to meet members of the CardFlight team.
The Perks of Working At CardFlight
When an apple a day fails to keep the doctor away: We have you fully covered with medical, vision and dental plans. Pick a plan that is best for you from Aetna.
Own what you've helped to build: All full time employees receive stock options so that we can share in the upside of the company we're building together.
Go on that trip: We're a team of people who work hard and play hard, and enjoy living life to its fullest. We have a liberal vacation policy and don't measure or track the time off that our team members take.
Invest in YOU: Take every opportunity to stay ahead of trends and technologies in the industry, we have a budget for everyone and are more than happy to cover your tuition. Learning is a lifestyle.
Teamwork makes the dream work: We love hustling and building together, and winning as one. Office hours are peppered with team activities, weekly lunches, and company outings. There's never a dull day in the office!
Never go hungry: We have a fully stocked pantry with unlimited snacks – both healthy and unhealthy because moderation is key.
Join us in building the future of mobile payments!
We all have a CardFlight story to tell, what will be yours?