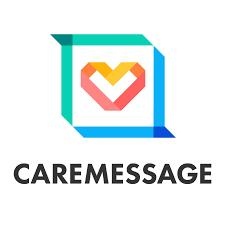 CareMessage
United States
CareMessage is a social enterprise dedicated to using mobile technology to improve healthcare outcomes for underserved patient populations in the United States. Since launching our patient engagement product in 2013, we have grown to work with over 200 healthcare organizations across the United States and have reached over 2 million lives. Our web-based platform allows healthcare providers to reduce no-shows, increase attendance to preventive care screenings, and improve chronic disease management- all via simple "nudges" sent through text message.
You can learn more about our team by visiting our profile on The Muse.
CareMessage has raised $21M in philanthropic capital from major institutions including Google.org, Y Combinator, the Pershing Square Foundation, the Draper Richards Kaplan Foundation, Echoing Green, the David and Lucile Packard Foundation, the National Institutes of Health, the CVS Health Foundation, the Marc and Laura Andreessen Foundation and the William K. Bowes Jr. Foundation. CareMessage is a remote-first organization that employs ~50 people (and growing) all around the country and world.
Recent Press:
Profile in Morgan Stanley's "Perspectives in Philanthropy" magazine
Partnership with major health system featured in The Dallas Morning News
Growth and Impact:
More about sales at CareMessage
Outcomes achieved for patients and healthcare organizations
CareMessage is in a position to serve tens of millions of patients, is accelerating growth, and has an operating model that has the potential to be fully self-sustaining. We are leveraging technology to democratize access to health information and applying pressure to the traditional healthcare system to innovate in favor of the low-income patient. In addition, our data has the potential to inform decision-making by policymakers at the local, regional, and national levels. We are a foundational company that represents the next generation of healthcare services and a massive impact opportunity in the United States and globally for years to come.
Fast growth plays an integral part in achieving our mission of helping underserved populations get healthier. As a member of a growing sales team, you'll play an instrumental role in helping the team continue to exceed its ambitious growth targets. We'll grow a team of passionate salespeople who are as motivated to impact our growth and mission from their home as they would be from any office.