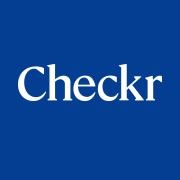 San Francisco, CA, United States
About
Checkr's mission is to build a fairer future by improving understanding of the past. Our platform makes it easy for thousands of customers to hire millions of people every year. Using Checkr's advanced background check technology, companies of all sizes can better understand the dynamics of the changing workforce, bring transparency and fairness to their hiring, and ultimately build a better future for workers.
Today, only four years after Checkr's founding, we're running one million background checks per month for more than 10,000 customers and have helped these companies hire millions of people.

While it's been an amazing four years, we're just getting started.
Want to join us in our mission?
A career with Checkr would provide you with the opportunity to make an impact on the professional lives of millions of people. Not only that, but as a Checkr employee, you would also enjoy the following comprehensive benefits:
100% Medical, Dental, and Vision Coverage
Flexible Paid Time Off
Meaningful Equity
Daily Catered Lunch, Dinner, and Snacks
Hands-On Coaching and Professional Development
Public Transport Reimbursement
Wellness & Gym Membership Reimbursement
12 weeks of paid Maternity & Paternity leave for new families
And Much More!
Our Values
DRIVE AND GRIT - Get sh** done.
HUMILITY - Be humble, kind and respectful to others.
SMART AND RESOURCEFUL - Thoughtful and swift thinking.
CONNECTION - Build relationships through support and acceptance.
LEARNING - Amass experiences and knowledge.
EXCELLENCE WITH PURPOSE - Excitement to deliver your standard of excellence; meaningful work.
TRANSPARENCY - Communicate with transparency and honesty.
POSITIVITY AND APPRECIATION - Believe there is always a solution, enjoy the journey; have fun.
Diverse workplaces are better
We firmly believe that diverse workplaces have a competitive edge. Our applicants and customers come from all walks of life, and to build the products to serve them best, we need an equally diverse set of employees. Our recruiting and people practices are geared toward making that a reality, but we will always have room to grow and improve. We're pushing to improve by:
Supporting our various committees and employee resource groups
Hosting various meet up groups and workshops in our office
Having company goals to be at 50/50 gender parity and 15%+ under-represented minorities by the end of 2018
Being thought leaders and advocates for fair chance hiring
Excited about applying to work at Checkr?
We encourage all qualified individuals to apply for our roles. So, scroll down to view and apply for our various roles.
We look forward to reviewing your application!
This Page Is No Longer Active
Looking for open roles? Search positions here.
Contact us to re-start this subscription if you are a representative from Checkr, Inc..