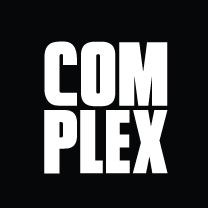 How positively women rank their overall experience
How positively minorities rank their overall experience
Source: Comparably.com
Follow Complex Networks To Get Updated When They Post New Roles On PowerToFly!
Complex is the premier multi-media platform for the most influential young consumers. This discerning audience is driven by style, music, sneakers, sports, games, gear and girls. Complex initially reaches these ahead-of-trend influencers through its uniquely credible, authentic viewpoint and is further amplified by its unparalleled social influence.
At the center of the Complex platform, our flagship site, Complex.com, thrives as the online incarnation of the influential Complex Magazine. Proven the voice of the people that matter — Complex has become the go-to resource for the people that matter in an ever-evolving lifestyle. Complex.com is a consumer portal into the complex lifestyle, and gives users access to the most definitive and unique content by allowing them to deep dive into their passion points and obsessions.
Other Complex sites are carefully selected and curated to maintain the perfect balance of innovative content and editorial integrity, allowing us to initiate highly engaging and deeply sustained conversations with our target – the product and style oriented, influential trendsetter.
Benefits Include:
401k + Matching
Paid Time Off
Medical, Vision, Dental Insurance
Maternity Leave
Sound good? Check out these cool opportunities below.