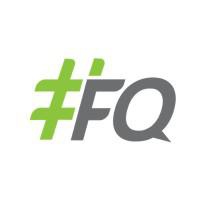 Los Angeles, CA, United States
About
Recognized as a 2020 Technology Fast 500 by Deloitte, FloQast is the leader in accounting workflow automation created by accountants for accountants to work smarter, not harder. The cloud-based, AI-enhanced software is trusted by more than 1,400 accounting teams, including those at Lululemon, Shopify, Robinhood, Lyft, Twilio, Instacart, Zoom and The Golden State Warriors—and proud to be rated #1 across all user review sites. By automating common accounting workflows and helping to streamline and make them more efficient, FloQast is the place where accounting teams want to work so they can focus on what matters most, even when that's just going home on time. Whether automating reconciliations, documentation requests or other workflows such as the month-end close, financial reporting or payroll, FloQast enhances the way accounting teams already work to help them work smarter.
We are a group of collaborative individuals, who strive to constantly learn and improve. Whether you're a seasoned tech mind, an all-star salesperson, or an auditor/accountant interested in using your expertise in finance and accounting at a rapidly-growing company, we will find a role for you at FloQast. Check out our Careers Page
FloQast is fast growing and fueled by the success and passion of our employees. Our company values are defined and driven by employees, and we are fanatic about creating and maintaining a fabulous culture of support and success for everyone. Rated a Best Place to Work in LA four consecutive years in 2020, 2019, 2018 and 2017 is a testament to the culture of inclusion and support we've created. We're a LA based company with a fully-distributed workforce, giving our employees the choice to work fully remote or at one of our offices!
At FloQast, you will have the opportunity to positively impact the lives of accountants worldwide. We truly value forward-thinking, collaborative individuals who want more than just a 9-5 job and who want to make a meaningful impact at work.
Some of our Perks:
Unlimited PTO
100% COMPANY PAID INSURANCE (Medical, Dental, Vision)
Family Planning Benefits
Pre-IPO Equity
Pet Care Discount Program
Unlimited Snacks and Drinks
12 Weeks Paid Parental Leave
Competitive Compensation
401k
Education Reimbursement
Charitable Donation Matching
- What is engineering working on? Our FQ Engineering Blog showcases a number of our recent efforts straight from the engineers working on them. Check it out!
- We are fanatics about the success of our customers. Check us out on G2 Crowd
- We are equally fanatic about creating and maintaining a fabulous culture of support and success for all employees. Check us out on Glassdoor
- We are moving quickly and there is a huge upside opportunity in terms of career growth
- FloQast offers competitive compensation, stock options, full benefits, and a positive and supportive work environment
- Named among Best Places to Work by LA Business Journal in 2017, 2018 and 2019
- Ranked #10 on The SaaS 1000
FloQast, Inc is committed to operating fair and unbiased recruitment procedures allowing all applicants an equal opportunity for employment, free from discrimination on the basis of religion, race, sex, age, sexual orientation, disability, color, ethnic or national origin, or any other classification as may be protected by applicable law. We aim to recruit the right people for the jobs we have to offer, and to assess applications on the basis of relevant skills, education, and experience. We welcome people of different backgrounds, experiences, abilities and perspectives. We are an equal opportunity employer and strive to provide a professional and welcoming workplace for all employees.