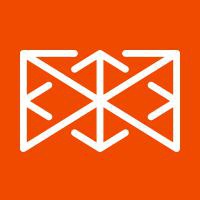 About
Data evolves. Build ML systems that adapt.

Gantry gives you full visibility into the state of your machine learning system. Decide when to retrain, what data to retrain on, and which models are performing best.
Deploy machine learning models with confidence
Models perform well when your production data looks like data they were trained on. But evolving user behavior, bugs, and the messy long tail of the real world mean this is rarely true for long. We let you peer under the hood and understand how well your models perform in production.

Turn your ML projects into ML products.
Most machine learning projects never make it to production because ML teams are missing critical tools to help them test, deploy, monitor, and retrain their models. Gantry is building developer tools to help machine learning teams bridge the project to product gap.
About us:
Gantry (formerly Flywheel) is an early-stage machine learning infrastructure startup founded by OpenAI alums and the team behind Full Stack Deep Learning. We are backed by Amplify, Index Ventures, South Park Commons, and angel investors including Greg Brockman and Pieter Abbeel.
Our founders have backgrounds in machine learning and software infrastructure. You'll be among the first few engineers at the company
Most of the team is based in San Francisco, but we are building a remote-friendly company and welcome applicants from anywhere in the US
We offer a competitive salary, a significant equity stake in the company, and full benefits
We value diversity and especially encourage candidates from underrepresented groups to apply


Meet the Team:



Josh Tobin
Co-Founder & CEO
Former OpenAI researcher, UC Berkeley AI PhD, McKinsey consultant. Co-creator of course.fullstackdeeplearning.com



Vicki Cheung
Co-Founder & CTO
Former lead of the Compute team at Lyft, founding engineer & head of infrastructure at OpenAI, and founding engineer at Duolingo.



Kireet Agrawal
Founding Engineer
Former engineer at Thoughtspot and Stripe. UC Berkeley EECS.



Alexandra Johnson
Founding Product Manager
Former AI product manager at Citrine Informatics and tech lead at SigOpt.



Greg Meyer
Founding Engineer
Former senior software engineer at Datadog.



Uma Roy
Founding Engineer
Former Google Brain researcher. MIT Mathematics & CS.



Josh South
Founding Deisgner
Former lead designer at Cloudbees and Docker.


Join us!
Benefits
Competitive Salary
Significant Equity
Full Benefits
This Page Is No Longer Active
Looking for open roles? Search positions here.
Contact us to re-start this subscription if you are a representative from Gantry.