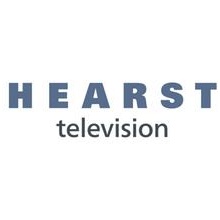 We are Hearst Television, a national multimedia company. We own and operate 30 local television stations and two local radio stations, serving 26 television markets across 39 states, reaching approximately 21 million US television households.
Our mission is to be No. 1 in broadcasting, achieving that status with integrity, respect and community spirit.
That's the bigger picture. But there's another story here too. A story of an award-winning, diverse, stable, supportive employer, guided by strong principles and engaged, involved professionals who believe in what they do.
Our HTV Family
'Hearst Family' has come to mean something very important to our employees. It means that they're a part of something special here - we're an organization that treats people well, values relationships with communities and looks after its employees and their careers.
We like to think that everyone in our organization feels like part of an extended family, because of the values, beliefs and shared sense of purpose that bring us together. We're all passionate about being a trusted news source for our communities. This attitude empowers every employee to achieve more, to make a difference and to see the impact of their endeavors. For us, that's what being a good employer means. It's a real commitment that we have to supporting one another.
If you need help learning about an aspect of our industry, or how to advance in your career, the 'Hearst Family' – your management team and colleagues – will be there for you. At its core, Hearst Television is a family company. We're family friendly, and our culture incorporates a family atmosphere.
At Hearst Television, we tell stories every day. Stories about people of all cultures, backgrounds, perspectives and identities. That's why, behind the scenes, we believe in being an organization as diverse and varied as the audience we reach, ensuring that the content we create is more insightful, more compassionate, and more representative of the communities we serve.
Because the bigger picture should include us all.
Diversity of talent leads to diversity of ideas, which in turn leads to better content and a stronger overall business. Your diversity is a genuine asset here.
The Story Is Yours
Every career with Hearst Television is like a story waiting to unfold.
How it develops, where it takes you, the milestones you reach along the way - it's all up to you.
Hearst Television Is Hiring! Join The Team!