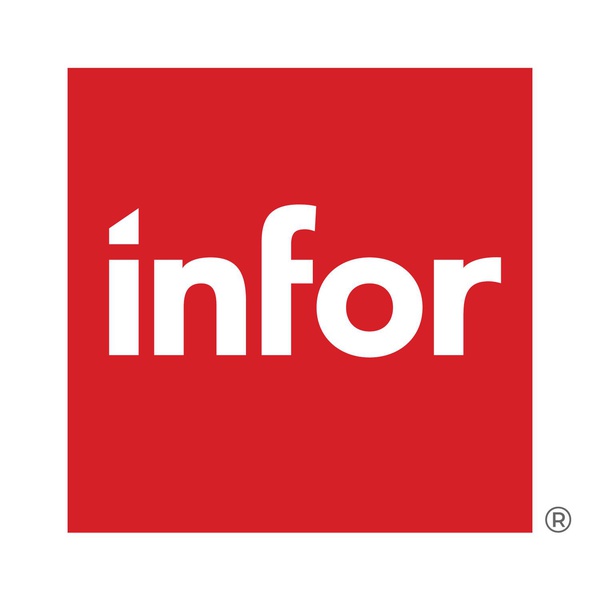 New York City, NY, United States
About
Infor is a global leader in business cloud software products for companies in industry specific markets. Infor builds complete industry suites in the cloud and efficiently deploys technology that puts the user experience first, leverages data science, and integrates easily into existing systems.

Over 65,000 organizations worldwide rely on Infor to help overcome market disruptions and achieve business-wide digital transformation.With 17,000 employees and over 67,000 customers in more than 175 countries, Infor software is designed for progress. To learn more, please visit www.infor.com.
Infor stats at a glance
65,000 Customers
14,000 Cloud Customers
17,000 Employees
1,678 Support Experts
2,015 Partners
117 Offices
47 Countries with Infor Office
177 Countries where Customers are located
INCLUSION & DIVERSITY
Inclusion is innovation
We believe that innovation means all of us working as one. That's because putting together our diverse perspectives, identities, and backgrounds lead us to better business decisions, better customer service, and ensure the solutions we offer better meet the needs of the spectrum of people and industries we serve worldwide.
Corporate Citizenship
Deep commitment to social responsibility
We strive to give back to the local communities where our employees live and work. We support a variety of important causes and organizations—including Habitat for Humanity, UNCF, and the Leukemia & Lymphoma Society—both financially and through the volunteer efforts of our employees.
Women at Infor
Empowering women to shape the tech industry
We're working to close the gender gap in tech—at all levels and in all roles. One way we're getting there is through Women's Infor Network (WIN), a program focused on recruiting, mentoring, and supporting Infor women and cultivating their talents into leadership positions.
Post Military Careers
Helping veterans transition their skills to the workplace
We recognize that our veterans' discipline, integrity, and commitment to excellence are assets that will add significant value to our company. We actively seek the best and brightest military talent to identify openings that will be a good fit for their specialized skills and knowledge.
Our culture defines who we are as a company, how we work together to solve problems, and how we create value for our customers. We strive every day to create a culture that is global, diverse, welcoming, and inclusive, where we treat one another with respect, and where every employee can self-actualize to the benefit of themselves, the company, our customers, and society.
PETE SPARBER
CHIEF HUMAN RESOURCES OFFICER, INFOR
Benefits
Insurance, Health & Wellness
Financial & Retirement
Family & Parenting
Work From Home
Vacation & Time Off
Perks & Discounts
Employee Assistance Program
Professional Development
This Page Is No Longer Active
Looking for open roles? Search positions here.
Contact us to re-start this subscription if you are a representative from Infor.