Follow Joya Communications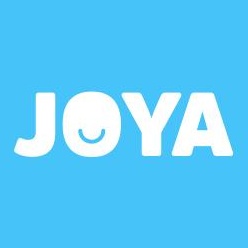 Follow Joya Communications
Joya Communications Inc. is a small 100% remote company based in the US. We're working on bringing people closer together through our app, Marco Polo. Marco Polo is a video walkie talkie app that lets people connect in one on one or group conversations . We're a top app in both the Google Play and App Stores.
Everyone at Joya wears a few different hats. We find great people dedicated to our company mission and create an environment where they are inspired to do their best work. We're a purpose-driven company. Every day, we ask ourselves how well our work and progress aligns with that mission.
Our Values:
Purpose Driven: Staying viscerally connected to the company purpose. Asking on regular basis: How will this <insert feature/idea> help people feel closer? How can we make Marco Polo feel more connecting?
Working Joyfully: Creating a joyful environment for others and calling out when a situation doesn't feel joyful to you.
Putting the team First: Understanding that joint effort creates energy beyond collected individuals and doing things for the benefit of the team.
High Trust: Building your own high trust and having high trust in others.
Growth Mindset: Constantly looking for opportunities to learn and improve. Enjoying, not just tolerating, setbacks that lead to learning
We have quarterly team retreats that provide a great opportunity to connect with each other in person. While we all work remotely, we're always connecting with each other on Zoom, Slack and Marco Polo!

Feel free to reach out if you're interested in learning more.