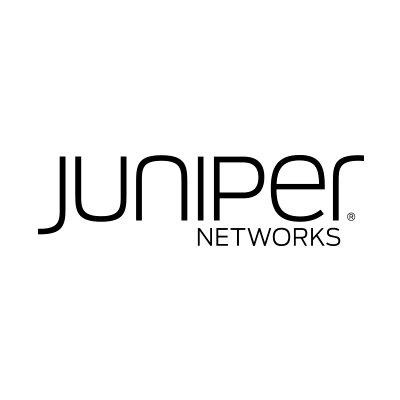 Sunnyvale, CA, United States
About
Juniper Networks [NYSE: JNPR] is in the business of network innovation. From devices to data centers, from consumers to cloud providers, Juniper Networks delivers the software, silicon and systems that transform the experience and economics of networking. Our products and technology run the world's largest and most demanding networks today, enabling service providers, enterprises, and governments to create value and accelerate business success.
Juniper Networks is headquartered in Sunnyvale, California, with over 9,000 employees in 70 countries and nearly $5 billion in revenue. Our customers include the top 100 global service providers and 30,000 enterprises, including the Global Fortune 100 as well as hundreds of federal, state and local government agencies and higher educational organizations.
We're on a mission to create change at Juniper Networks to build a more inclusive and diverse community. As a company committed to innovation and representing diversity in a myriad of ways—including race, ethnicity, age, background, perspectives, tenure, work style and sexual orientation—diversity is a competitive asset that we want to amplify at Juniper, because we believe our differences will drive our success. The true potential of the network can only be realized by connecting people of all backgrounds, life experiences and approaches to problem solving.
Creating a highly diverse and inclusive workplace, where everyone is empowered to do their best work, starts with transparency and accountability. Our commitment to this work starts at our board of directors and carries through to our CEO staff and beyond. We have established a new, rigorous governance model that includes important dashboard data that we track quarterly and annually to enable us to monitor our progress against our stated strategy.
Connecting technology. And people.
Juniper Networks makes advanced technologies that help organizations connect, solve problems and capture opportunities. But we also empower people to connect their ideas to the world around them and realize their hopes and ambitions. The network is the point where technology and people meet. And what results can be truly amazing.
Join Us
As a company, Juniper's mission is to connect everything and empower everyone. As an employer, we strive to help people forge meaningful connections that advance their careers, elicit recognition, and engage the greater community in ways that make a real difference in people's lives.
Come to Juniper and make connections that matter.
This Page Is No Longer Active
Looking for open roles? Search positions here.
Contact us to re-start this subscription if you are a representative from Juniper Networks.