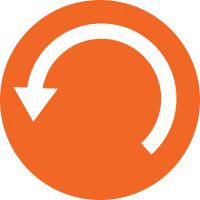 Clearwater, FL, United States
About
About Us
KnowBe4, the provider of the world's largest security awareness training and simulated phishing platform, is used by tens of thousands of organizations around the globe. KnowBe4 enables organizations to manage the ongoing problem of social engineering by helping them train employees to make smarter security decisions, every day.
Diversity, Inclusion & Belonging
At KnowBe4, we recognize the value of building a diverse team that draws on different backgrounds and experiences. Diversity is important to us, and we've set out to build an environment where everyone feels comfortable being their authentic selves. From employee resource groups to community outreach and from scholarships for underrepresented talent to hiring events focused on diversifying our talent pool, KnowBe4 is completely committed to advancing diversity initiatives in our organization, industry, and world. We are dedicated to removing biases from the hiring process and giving all candidates an equal opportunity, regardless of ethnicity, gender identity, sexual orientation, age, ancestry, physical or mental disability, veteran status, or any other protected characteristics.
VAMOS! ERG
The mission of the VAMOS! employee resource group is to amplify Hispanic/Latino voices within KnowBe4 by creating an active and engaged group of Knowsters, connected through their shared interests and heritage, who help each other excel professionally. As we leverage the dedication of our Knowsters with the support of KnowBe4, we aim to create a far-reaching, positive impact while acting as agents of influence in Hispanic/Latino communities.
Women in Tech ERG
Our Women in Tech (WIT) employee resource group has a mission to advocate for gender equity in the tech workplace. Our employee resource group focuses on four primary areas that are a call for action: social inclusion, education, entrepreneurship, and community outreach. Our goal is to encourage and foster creativity and innovation through the empowerment of women in technology.
Our Commitment to Sustainability
KnowBe4 takes environmental responsibility seriously and is committed to sustainability for the good of our customers, the good of our staff, and the good of the planet. While KnowBe4 has a lower than average carbon footprint due to the nature of our business, we recognize that our operations do have an impact on the environment and know that we can lower our footprint even further. To that end, we are working towards net zero carbon emissions and zero waste in our operations.
Some highlights of our recent sustainability accomplishments include our global clean-up initiative for Earth Day, the sponsorship of 12 beehives (approximately 240,000 bees), donating to remove 12,000 pounds of garbage from The Great Pacific Garbage Patch, and supporting employee-led, sustainability initiatives in countries throughout the world.
Benefits
Remote & Hybrid Work Environment
Company-Wide Monthly Bonuses Based on Company Performance
Employee Stock Purchase Program
Open Paid Time Off
Fully Paid Medical Insurance
Dental & Vision Plans
Frequent Internal Promotions
Career Coaching
Certification Completion Bonuses
Employee Assistance Program
Employee Resource Groups

VAMOS!
Women in Tech
Knowster Parents
Black Knowsters Network
LGBTQIA+
Military and Veterans Resource Group

Free Gym and Fitness Benefits Across the U.S.
Relaxed Dress Code ("If You Don't Get Arrested on Your Way To Work: You Are Good!")
Awesome Team Building Events
And More
Recognitions & Awards
We have been ranked a best place to work for women, millennials, and in technology nationwide by Fortune Magazine for four years in a row as well as #1 or #2 in The Tampa Bay Top Workplaces Survey for the last seven years. Plus, we've earned tons of other prestigious national awards, including Glassdoor's Best Places To Work In The US, People's Companies that Care, Top Workplaces USA, and more!
Team Activities
Private Holiday Parties at Universal Studios Orlando
Food Trucks Festivals at the Office
On-site & Virtual Fitness Classes
Private Carnivals & Employee Mingles
Live & Virtual Game Days
Huge Halloween Celebrations
Employee Testimonial
"Our goal is to have Diversity, Inclusion, and Belonging be the foundation of everything we do in order to foster a company culture that celebrates our differences through teamwork, passion, and innovation. Our greatest strengths come from the people who make up our teams and drive the change for a better tomorrow. Our employees operate at their best when they are valued, included, and respected in an environment where there is a sense of belonging. KnowBe4 will always strive to positively impact the communities in which we serve. We understand this is a long-term journey that we want to create an impact on our overall mission, products, services, and most importantly, our employees and customers."
- Chelly Conley, Director of Global Diversity, Inclusion & Belonging
This Page Is No Longer Active
Looking for open roles? Search positions here.
Contact us to re-start this subscription if you are a representative from KnowBe4.