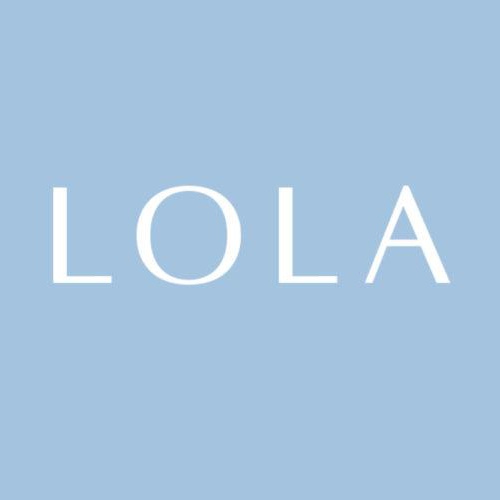 New York City, NY, United States
About
LOLA is the first lifelong brand for a woman's body. We're dedicated to providing you with an ever-expanding portfolio of trusted products and candid information for you to make deliberate decisions about your reproductive health. From your first period to your last hot flash (and beyond!), we've got you covered.
Founded and led by women, LOLA is on a mission to reshape the conversation around our reproductive health and set a higher standard for ingredient transparency in our personal care products.

LOLA offers period and sexual wellness products made with premium ingredients like 100% organic cotton.
In 2015, we launched LOLA Gives Back, as part of our ongoing commitment to raise awareness about menstrual inequality. With help from our nonprofit distribution partners, we've since donated over 1 million period products to low-income, underserved women across the U.S.
Benefits and Perks:
Choice of Aetna plans, dental and vision plans.
15 days of vacation a year
Summer Friday hours (office closes at 2pm)
Election Day and Juneteenth off as company holidays in addition to holiday schedule that includes all national holidays including MLK Day, Presidents' Day and Indigenous People's Day long weekends
One paid day of service to be used for volunteerism or activism and additional personal and sick days.
Short-term and long-term disability insurance.
Life insurance and accidental policy.
Choice of PC or Mac computer, month compensation for cell phone, pre-tax commuter benefits, 401k plan.
Free LOLA products
Benefits
Choice of Aetna plans, dental and vision plans.
15 days of vacation a year
Summer Friday hours (office closes at 2pm)
Election Day and Juneteenth off as company holidays in addition to holiday schedule that includes all national holidays including MLK Day, Presidents' Day and Indigenous People's Day long weekends
One paid day of service to be used for volunteerism or activism and additional personal and sick days.
Short-term and long-term disability insurance.
Life insurance and accidental policy.
Choice of PC or Mac computer, month compensation for cell phone, pre-tax commuter benefits, 401k plan.
Free LOLA products