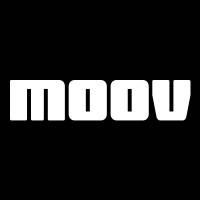 Cedar Falls, IA, United States
About
Hi, we're Moov Financial
The payments processor devoted to delighting users
We believe moving money is an essential building block of every software company. Instead of dealing with user onboarding, compliance, and becoming a payments expert, we make money movement dead simple, freeing businesses to focus on what matters most. Every company will become a fintech company, and Moov is the platform developers will use to get there.
Why Join Us?
Moov incorporated two years ago after thousands of developers joined our Slack community and asked for a hosted version of our open source projects. Our founder started the community out of frustration trying to connect to legacy systems at Banno (a white-label digital banking platform), acquired by Jack Henry, and while being an early investor and interim CTO at BillGO (a modern bill pay company)
We're a venture-backed payments processor backed by some of the most well-known investors in the industry (Bain Capital, Andreesen Horowitz, Gradient Ventures, and others).
We believe every company will become a fintech company, and Moov is the platform developers will use to build that future. Our target market is vertical SaaS companies that want to allow payments and wallets inside their application to keep users engaged, automate workflows such as invoices, and monetize the transaction as an additional revenue source to their SaaS fee.
In 2021 we won the global Visa Everywhere Initiative beating out thousands of fintech startups worldwide.
We're the hosts of fintech_devcon: the flagship developer conference for fintech (450+ builders came together in Denver, CO for the inaugural year).
Moov is 1 of 7 non-bank Visa-certified card acquiring processors and we became a certified PayFac (Payment Facilitator) in just 6 months.
Working At Moov Financial
We're building and nurturing a culture of inclusiveness, respect, equity, and belonging that transcends any role, language, or country. We stand unified in our shared commitment to prioritize people above all else.

Our team members believe in our mission and values so much that they volunteer to share their stories in our Why I joined Moov blog series.
Meet The People Team
Diversity And Inclusion
In 2021 we initiated partnerships with diversityjobs.com (a top rated job board for all diversity and minority groups which includes a network of 10 diverse niche sites) and Mathison.io to help build awareness with and broaden our pipeline of top diverse tech talent.
While we made strides in hiring folks from diverse backgrounds at a company-wide level (as demonstrated via our EEOC report from over 900 applicants in 2021), we still have work to do on the engineering side of things, so are investing an incremental $100K in diversity focused partnerships for 2022, including (but not limited to): PowerToFly, Women Who Code, TechLadies, Black Tech Talent and POCIT (People of Color In Tech).
Perks & Benefits
This Page Is No Longer Active
Looking for open roles? Search positions here.
Contact us to re-start this subscription if you are a representative from Moov Financial.