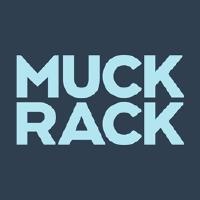 Follow Muck Rack To Get Updated When They Post New Roles On PowerToFly!
Muck Rack is PR and communications software built for the digital, traditional and social media world.
There's never been more potential to tell your story to the public, yet most tools haven't fundamentally changed since the first journalist directory was published in 1952.
Press releases are aimlessly blasted out. Journalists are spammed because of antiquated media databases. PR pros get little response and can't measure the effectiveness of their work.
Muck Rack is the solution to these problems; trusted by top-tier journalists, global PR agencies and Fortune 500 companies, in addition to many boutique agencies and entrepreneurs.
Benefits Include:

Vacations
Top Of The Line Equipment
Health Benefits
Snacks, Coffee, Espresso
Personal Development
VIP ticket to the Shorty Awards (our other business)
About Us
We are a profitable tech company bootstrapped its way to success, with people who know how to get things done. We move fast, are constantly improving our products and ship code multiple times a day. Everyone here is passionate about the problems they are solving and collaborate to make that happen.
Flexible work from home and remote work policy
We want you to be working at your best, and wherever suits your working style. This could mean you spend a day or two in the office per week, and the other days wherever you want. We're also cool with you working while traveling, in addition to off the grid vacations.
Muck Rack Is Hiring! Join The Team!