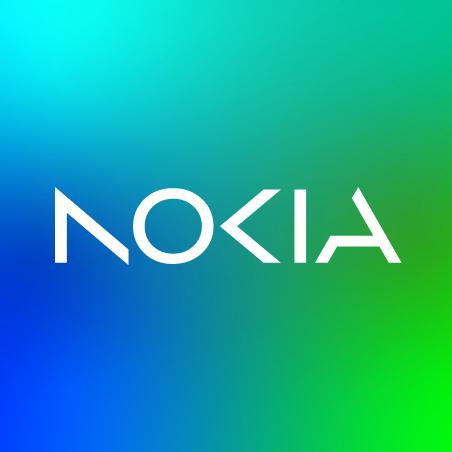 About
At Nokia, we create technology that helps the world act together.

As a B2B technology innovation leader, we are pioneering the future where networks meet cloud to realize the full potential of digital in every industry.
Through networks that sense, think and act, we work with our customers and partners to create the digital services and applications of the future.
We connect billions of people, machines, and devices around the world. Want to know more about us? Just look up – because we're building networks on the Moon. Or, video call across the ocean – that's our tech, too. As you read this, we're increasing uplink capacity for people who don't even realize they need it. And, just as the world gets to grips with 5G, we're fusing the digital with the human to develop Homo augmentus. Soon, the whole world and beyond will experience life in powerful new ways: extended realities, holograms, seamless global symphonies, and countless more turbocharged inventions.
You might be surprised how much our technology influences global digitalization and brings people together to solve some of the world's greatest challenges. So, bring your fresh ideas and energy. In return, you'll learn from the experts and enjoy the freedom to do what you love.
We encourage you to be yourself, speak freely, and think in ways only you can. We want you to follow your passions – from coding to algorithm optimization and beyond.
Join our diverse, productive, and supportive team and accelerate the world's potential. Put 6G into action. Build hyper-efficient architectures. Create advanced bio-optical sensors. There's no limit to the work you can do here – after all, we're the company putting networks on the moon. And, while you're pushing limits, you'll build a career that's just as expansive – with the freedom to work your way, beyond the regular nine-to-five. Take ownership of entire tech lifecycles. Partner with more than 90,000 inquisitive minds. Fuse the physical and digital. Open to the challenge? Game on.
We're successful because we're open – in our recruiting, in our networks, in our vision. If you share our out-of-this-world thinking, come and make it a reality. For the right minds at Nokia, the whole world's open source.
Benefits
At Nokia, we offer flexible and hybrid working schemes, continuous learning, well-being programs to support you mentally and physically, opportunities to join employee resource groups, mentoring programs and highly diverse teams with an inclusive culture where people thrive and are empowered.
Our brand-new global benefits:
A 'New Child Leave' policy providing any Nokia employee who becomes a parent, regardless of gender, with at least 90 calendar days of paid leave and the right to return to work up to one year following the date of birth or adoption
A Global Life Insurance policy to ensure that the loved ones of any Nokia employee who dies will receive financial support of not less than one year's capped gross base salary
We received recognitions for our commitment to inclusion & equality:

One of the World's Most Ethical Companies by Ethisphere
Gender-Equality Index by Bloomberg
Workplace Pride Global Benchmark
LGBT+ equality & best place to work by HRC Foundation
This Page Is No Longer Active
Looking for open roles? Search positions here.
Contact us to re-start this subscription if you are a representative from Nokia.