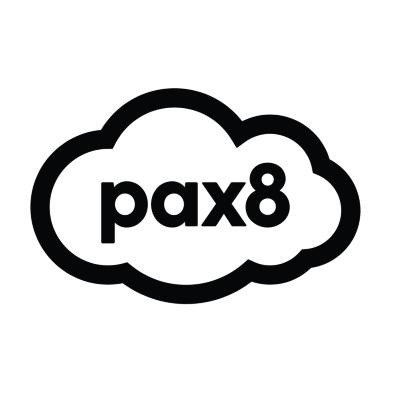 Greenwood Village, CO, United States
About
At Pax8, we know that we are only as great as our people and we appreciate your commitment to join us on our journey.
We realize that every individual has unique personal and professional aspirations, which is why we strive to offer a complete and competitive Total Rewards offering for you and your family. The Total Rewards Experience includes Health and Mental Wellbeing, Growth and Belonging, Financial Wellbeing, and Compensation. This document outlines the wide range of benefits we offer and highlights our culture and focus as an organization.
Pax8 simplifies the way organizations buy, sell, and manage cloud solutions, empowering our partners to achieve more with cloud technology.
Our born-in-the-cloud platform modernizes the channel's cloud journey with consolidated billing, automated provisioning, and industry-leading PSA integrations. And our technology is backed by the Wingman Experience that provides responsive support alongside the education and resources you need to grow your cloud business.
Ranked in the Inc. 500 for four consecutive years — #68 in 2018, #60 in 2019, #111 in 2020, and #164 in 2021 — as one of the fastest-growing private companies in the US, and ranked #1 on the Denver Business Journal's Fast50 list as the fastest-growing large business in Denver, Pax8 has displaced legacy distribution by connecting the channel ecosystem to our award-winning cloud marketplace. If you want to be successful with cloud, you want to work with Pax8.

HEALTH AND MENTAL WELL-BEING

CORE BENEFITS
The health and welfare plan includes medical, dental, vision, life, disability, and prescription drug coverage from major national carriers.
MEDICAL-DENTAL-VISION
We offer medical, dental, and vision insurance with Pax8 covering 100% of cost on some employee plans!
If you wish to insure your children or spouse, then Pax8 pays 60% towards their premiums!
Wherever possible, we try to offer a choice of plan designs. Full-time employees become eligible for company sponsored benefits on the first day of the month following the date of hire. Part-time employees are eligible to enroll in our optional employee paid voluntary benefits.
Pax8 offers three medical options in which employees can choose which plan works best for them. Administered by United Healthcare, the medical coverage provides for many types of healthcare expenses, such as doctor's visits, preventive care, prescription drugs and hospitalization.
FLEXIBLE SPENDING ACCOUNTS
Paying for healthcare can be stressful, which is why Pax8 allows you to enroll in a flexible spending account (FSA). There are many benefits to contributing to an FSA including allowing you to set aside money tax-free that can be used for qualified medical expenses, decreasing your taxable income, and the ability to use funds at any time, even if it is at the beginning of the year.
HEALTH SAVINGS ACCOUNTS
Health Savings Accounts (HSA) are a great way to save money and budget for qualified medical expenses. Pax8 will make monthly contributions to an HSA account for you, even if you choose not to contribute. Below are just some of the many benefits associated with contributing to an HSA:
HSA contributions are yours to keep, even if you leave the company
Contributions are not taxed when put into an HSA
Earnings through interest and investing are not taxed
Money is not taxed when used if the funds are used for qualified medical expenses
Decreases taxable income, so you will pay less in taxes
FREE MONEY FROM PAX8!
LIFE, AD&D, AND DISABILITY
LIFE AND AD&D INSURANCE
Basic Life and Accidental Death and Dismemberment (AD&D) insurance policies are provided to you by the company at no cost to you. As an eligible employee, you have Life and AD&D insurance equal to two times base annual salary.
DISABILITY INSURANCE
If you experience an injury or illness that prevents you from working, disability benefits can provide partial income replacement to help you financially. Short-Term Disability & LongTerm Disability coverage is provided by Pax8 at no cost to you.
HEALTH ADVOCATE
HealthAdvocate is a service provided by Pax8 at no cost to employees who enroll in a medical plan. This service helps members and families manage health care concerns, resolve claims, and coordinate care among multiple providers.
This Page Is No Longer Active
Looking for open roles? Search positions here.
Contact us to re-start this subscription if you are a representative from Pax8.