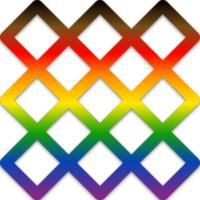 New York City, NY, United States
About
Hi, we're SevenFifty
The drinks business is built on relationships. SevenFifty makes them stronger through technology.
SevenFifty is an end-to-end supply chain and communications platform connecting alcohol buyers, sellers, and distributors. In 2019, we acquired two firms, Bridge and Beverage Media, to bring technology to this massive yet antiquated industry with the largest user base in wholesale alcohol and the most complete dataset of products in the US.
We are a fully remote organization, distributed across the United States
SevenFifty powers a connected beverage alcohol supply chain, bringing innovative technology to the massive but antiquated wholesale alcohol sales and distribution industry. A first-of-its-kind communication platform and marketplace, SevenFifty helps tens of thousands of importers, producers, distributors, and retail buyers connect with each other and do business in a modern world. Founded by industry professionals in 2012, SevenFifty now operates in 42 U.S. markets.
In 2017, SevenFifty launched SevenFifty Daily, an online magazine about the business and culture of the beverage alcohol industry.
Culture
Friends outside of work
Intracompany committees
Pair programming
Team-based strategic planning
Group brainstorming sessions
Open door policy
Remote Work Program
Team owned deliverables
Professional Development
Cross functional training encouraged
Diversity Program
Job Training & Conferences
Online course subscriptions available
Paid industry certifications - We offer WSET certifications for all employees.
Promote from within
Lunch and learns - We host peer-led Lunch & Learns about 2x/month. Most are industry-based but we love doing deep dives on shared hobbies, too.
Time allotted for learning - We offer a professional wine certification course via WSET.
Diversity & Inclusion
We created an employee resource group, SevenFifty Community, to discuss and improve our DEI initiatives. We meet monthly, produce newsletters and resource guides, and plan ERG-inspired events for the company. (ERGs: LGBTQ+, AAPI, Parents & more!)
We've also established DEI hiring goals; re-confirmed objectivity in our interview scorecards; volunteer with #hireblack; find candidates on Jopwell & DEI sites. We're dedicated to opening the door.
Dedicated Diversity/Inclusion Staff
Mean gender pay gap below 10%
Diversity Manifesto
Hiring Practices that Promote Diversity
Diversity Employee Resource Groups
We're creating a community for our customers and colleagues and we'd love for you to join us.

We are low-ego, flexible, and we trust our team to make the right decisions for the company. We're constantly improving how we do things and welcome feedback regularly from employees.
Child Care & Parental Leave Benefits
Family Medical Leave
Flexible Work Schedule
Generous Parental Leave
Return-to-work program post parental leave
Health Insurance & Wellness Benefits
Dental Benefits - SevenFifty covers 100% of most dental plans offered from Aetna via JustWorks, our payroll, and benefits provider.
Disability Insurance - Disability insurance covers %60 of annual salary up to $1000 monthly maximum payout.
Flexible Spending Account (FSA)
Health Insurance Benefits - SevenFifty covers 100% of most health plans for our employees, offered from Aetna via JustWorks, our payroll, and benefits provider
Team workouts - Pre-Covid we took classes together in person, but we've pivoted to having teammates lead a variety of workouts (HIIT, dance, and stretching) on Zoom for our coworkers.
Vision Benefits - SevenFifty covers 100% of most vision plans offered from Aetna via JustWorks, our payroll, and benefits provider.
Wellness Programs - We're big on holistic wellness at SevenFifty. Two examples: bi-weekly meditation sessions and an earnest and open approach to sharing mental health resources.
Mental Health Benefits - We work with Justworks, who partners with Talkspace.
Retirement and Stock Option Benefits
401K
Company Equity
Employee Stock Purchase Plan - We offer all new employees equity in the company.
Match charitable contributions
Vacation & Time Off Benefits
Paid Volunteer Time - We're developing our policy around Paid Volunteer Time, but we're starting with Election Day 2020 being a company holiday and are excited for our ERGs to implement more volunteer opportunities.
Paid Holidays
Paid Sick Days - We cover an unlimited number of sick or personal days.
Unlimited Vacation Policy
Perks & Discounts
Casual Dress
Company Outings
Pet Friendly
Commuter Benefits
Happy Hours
Home Office Stipend for Remote Employees
Additional Perks + Benefits
We're constantly evolving what we offer team members based on the ongoing feedback we receive in our quarterly engagement surveys. We do monthly lunch n' learns and allow managers to ask for education budgets for their teams.
This Page Is No Longer Active
Looking for open roles? Search positions here.
Contact us to re-start this subscription if you are a representative from SevenFifty.