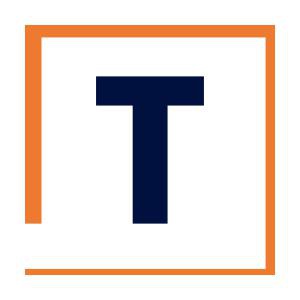 Santa Fe, NM, United States
About
Thornburg Investment Management is a privately-owned global investment firm that offers a range of multi-strategy solutions for institutions and financial advisors. A recognized leader in fixed income, equity, and alternatives investing, the firm oversees mutual funds, institutional accounts, separate accounts for high-net-worth investors, and UCITS funds for non-U.S. investors. Thornburg was founded in 1982 and is headquartered in Santa Fe, New Mexico.
Be a success in work and in life
At Thornburg, it's more than what we do; it's how we do it. A flexible perspective built on collaboration and cross-pollination of ideas, an unconventional approach to portfolio construction, and a reputation of integrity are important aspects of how we do business. Far from the groupthink of Wall Street, Thornburg is positioned to offer a different point of view and a broader frame of reference in our global search for relative value opportunities. For more information click here.
Our Values
We do the right thing – We act with integrity and put our clients first.
We think for the long term – We engage in thoughtful decision making and believe that investment excellence should drive our decisions.
We work together to achieve common goals – We show respect and humility towards each other and our clients. We believe in creating a supportive work environment that fosters teamwork, collegiality, and effective communication.
We strive for excellence – We make the extra effort, practice continuous improvement, and stay flexible to adapt to changing circumstances.
We are committed to employees – We foster an environment that provides flexibility and opportunity for growth, while also requiring accountability.
We are independent – We will remain a privately owned, independent firm to ensure that we act in the best interest of our clients and employees.
We are community minded – We support philanthropic giving and encourage employee volunteerism.
Diversity and Inclusion Commitment
At Thornburg, we embrace a diverse, equitable, and inclusive workplace in which our employees are empowered to share their full identities, ideas, and perspectives. A culture built on diversity, equity, and inclusivity is essential to achieve our clients' investment goals and vital to our firm's success.
We believe everyone benefits from a more equal and inclusive environment. At Thornburg, we are committed to a nondiscriminatory approach to hiring and provide equal opportunity for employment and advancement in the organization. Thornburg supports equal pay for equal work, and we continually assess pay equity across the organization. The firm supports multiple employee-led and employee-organized groups with missions to advance diversity, equality, and inclusion inside Thornburg and the communities in which we work. Together, we can achieve equality for all.
We hold ourselves accountable by providing annual progress reports to the investment management team, firm shareholders, and executive management to highlight the results of our diversity, equity, and inclusivity efforts and continually take action to broaden awareness of the importance of this issue.
Clearly, there is more work to be done, but we believe that a culture drives diverse, equitable, and inclusive change allows us to innovate, build deeper connections with our clients, and ultimately become a better company.
Thornburg's Employee Affinity Groups
Women of Thornburg strives to engage, elevate and empower a community of people who are dedicated to fostering a culture of diversity and inclusion for women of all experience and career levels. Through speakers, networking events, newsletters and social gatherings, Women of Thornburg provides opportunities for women to develop, connect and grow their careers.
Equality for all includes those who identify as LGBT+. Equal Ground is open to all at Thornburg who seek to create a culture of inclusivity for LGBT+ employees and the workplace at large. In particular, Equal Ground works to increase firmwide awareness of LGBT+ equality issues. We believe that encouraging employees to bring their full identities to work enables a company to reach its full potential. Equal Ground provides camaraderie and allyship for LGBT+ employees by hosting social gatherings and networking opportunities, along with activities in the communities in which we operate.
This Page Is No Longer Active
Looking for open roles? Search positions here.
Contact us to re-start this subscription if you are a representative from Thornburg Investment Management.