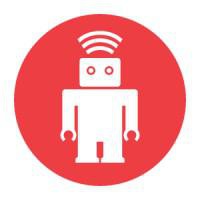 New York City, NY, United States
About
Thoughtbot is known worldwide as a leading design, development, and product management consultancy providing end-to-end services along the complete product development life cycle. thoughtbot validates, builds, scales, maintains, and supports web and mobile products. We are one of the leading design and development companies on a global scale. We use an agile, human-centered strategy for digital products in every stage from upfront research, through design and development, so you have one partner for your business each step of the way. Since 2003, we have worked to produce higher-quality products while improving team processes and have done so successfully for over 1,000 clients.
Join the Thoughtbot community
Thoughtbot works with companies in every step of the process to help identify and solve problems. We lead and participate in product design sprints, build high-quality apps, and then deploy them. We use emerging and effective technologies and methods on both internal and client projects. We believe there is always a better way to do our work, and take initiative to improve ourselves, the company, and our community. Read more about how we work in our Playbook.
Our team works in a relaxed and educational environment to develop excellent products for our clients. We work a sustainable pace of 40 hours/week. We also reserve at least 4 weeks per year for investing in ourselves, the company, and our community. Everything we do is predicated on having a great team and a culture of growing. We use the latest technologies and are always down to try new methods on both internal and client projects. Additionally, we maintain an inclusive work environment where everyone can thrive professionally, as well as have full lives outside of work.

Thoughtbot does not discriminate on the basis of race, sex, color, religion, age, national origin, marital status, disability, veteran status, genetic information, sexual orientation, gender identity, or any other reason prohibited by law in provision of employment opportunities and benefits. Read more about our Purpose and Values.

Our goal is to provide ourselves with the best possible benefits, tools to use, and environments to work in while staying sustainable.
Benefits
Investment Time: We reserve at least 20 days of the year for continuous improvement to make ourselves, the company, and our community better by learning new tools and techniques, working on open source, blogging, creating new products, volunteering our time, and more.
Always Learning: We pay 100% of expenses when you speak at conferences and 50% of the cost for attendees. We also pay 50% of all expenses for job-related training.
Stay Fresh: We work a sustainable pace of 40 hours/week. We have four weeks (24 days in the UK) of vacation time per year, in addition to company holidays and sick days. For new parents, we also have at least 6 weeks paid leave in all locations, as well as the ability to take at least 6 months off.
Healthcare + Financial: In the U.S. we provide competitive medical, dental, vision, and life insurance, and a comprehensive 401k plan with matching. In the UK we provide supplemental private insurance and a group personal pension scheme.