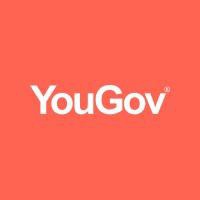 About
YouGov is an international research data and analytics group.
We don't just collect data, we connect data. YouGov is an international data and analytics group. Our value chain is a virtuous circle consisting of a highly engaged online panel, innovative data collection methods, powerful analytics technology, delivery of syndicated data products, expert insights and an authoritative media presence.
Our core offering of opinion data is derived from our highly participative panel of over 11 million people worldwide who provide us with live, continuous streams of data. We capture these streams of data via our variety of data collection platforms and collect them together in the YouGov Cube, our unique connected data library. We maximise the value of all this connected data through the application of leading-edge analytics technology and strong research expertise in order to deliver to our clients an innovative and systematic research and marketing platform which can be used to plan, manage and refine all types of campaigns.
Founded in the UK in 2000, YouGov is considered the pioneer of online market research. Our unique fully integrated online model has a well-documented and published track record illustrating the accuracy of its survey methods and in turn the quality of its client service work. We can conduct research in all continents and our online model allows clients to get international results faster and more cost-effectively than traditional methods, with no compromise on quality. YouGov has offices in the UK, US, Europe, MENA and APAC.
It is our goal to understand the world you live in, the sector you operate in, and your brand: enabling us to provide you with a live stream of continuous, accurate data and insight into what people are thinking and doing all over the world. Information that not only serves in tackling current issues facing your organisation but also aims to offer a comprehensive understanding of your organisation and its place in the world we live in today.

We give a voice to millions of people around the world every day.
Join a global workplace with a core offering of opinion data that is derived from a highly participative panel of over 9 million people worldwide who provide us with a live, continuous stream of data.
We are a team of 1000+ people across over 30 locations in 22 countries.
We have always had one simple idea; the more people are able to participate in the decisions made by the institutions that serve them, the better those decisions will be. We truly believe that understanding the diversity of opinion requires a diversity of background.
Our Core Values
Be fast
Be fearless
Get it right
Trust each other
Feel the benefits - We understand that you do your best work when you feel your best, so it's our goal to make you feel valued.
Here are a few of the perks we provide for our team.
Strike a balance
Health + wellbeing
Do your best work
We're social bunch
Keeping it simple
Learn more about our team here.
This Page Is No Longer Active
Looking for open roles? Search positions here.
Contact us to re-start this subscription if you are a representative from YouGov.