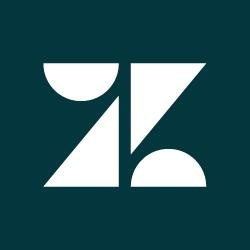 Follow Zendesk To Get Updated When They Post New Roles On PowerToFly!
Zendesk builds software for better customer relationships. It empowers organizations to improve customer engagement and better understand their customers. Zendesk products are easy to use and implement. They give organizations the flexibility to move quickly, focus on innovation, and scale with their growth. Based in San Francisco, Zendesk has operations in the United States, Europe, Asia, Australia, and South America.
We believe in a healthy work-life balance. While we work very hard at Zendesk, we keep sane work hours so that we can pursue our passions outside of the office.
Perks & Benefits
Rest & Relaxation: We encourage all employees to take time off for some R&R. We offer all full-time employees plenty of PTO and lots of couches, for a change of scene or even just a power nap.
Health & Wellness: This is more than just medical coverage for your family. You can participate in one of our yoga or bootcamp fitness classes, enjoy fresh produce and other healthy snacks, or take advantage of our wellness discount programs.
Planning for the Future: Maternity/Paternity leave, disability, retirement, life insurance - some of these events we plan for, some take us by surprise. Either way, we have benefits in place to cover you.
Learning & Development: Full-time employees get reimbursed through our continuing education program when they attend a professional conference or take courses to develop new technical skills.
Zendesk, Inc. Is Hiring! Join The Team!