The ABCs of ERGs: How to Create, Build and Grow Employee Resource Groups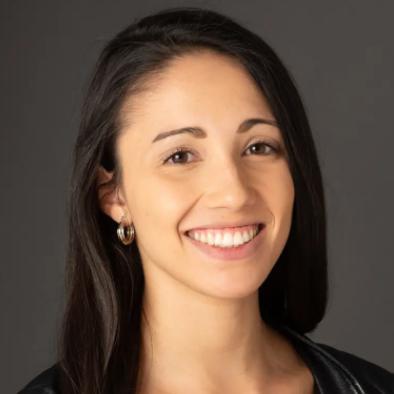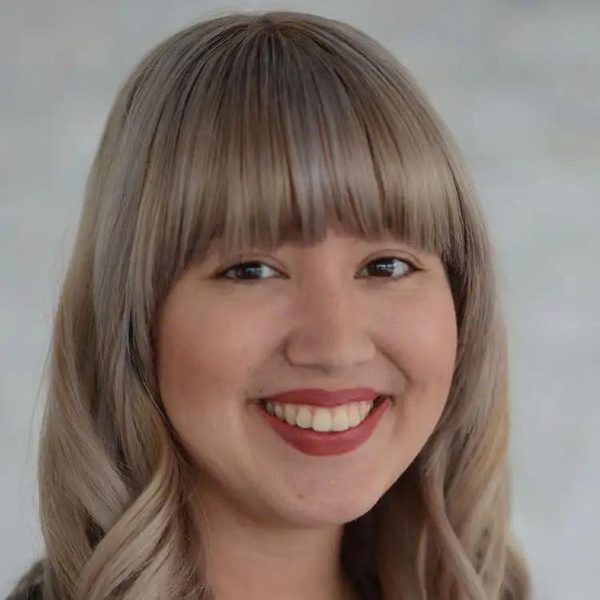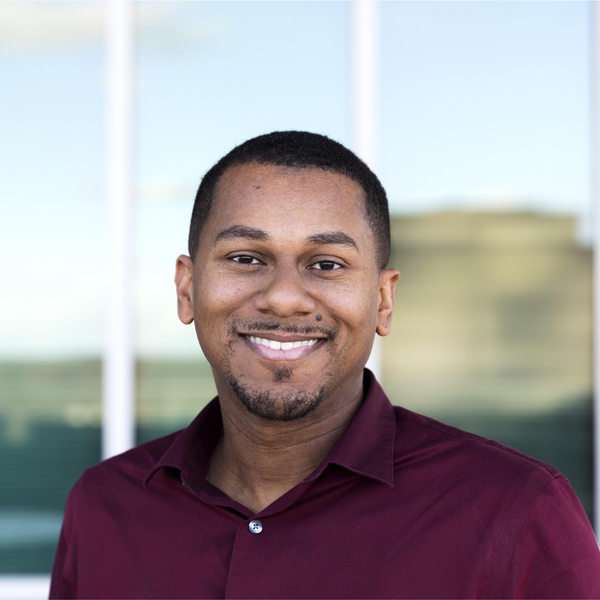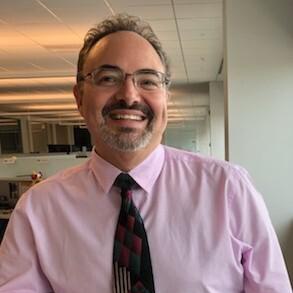 Dominique Scott
,
Grace Boyle
,
Clarence Clayton
,
Michael Russo Jr.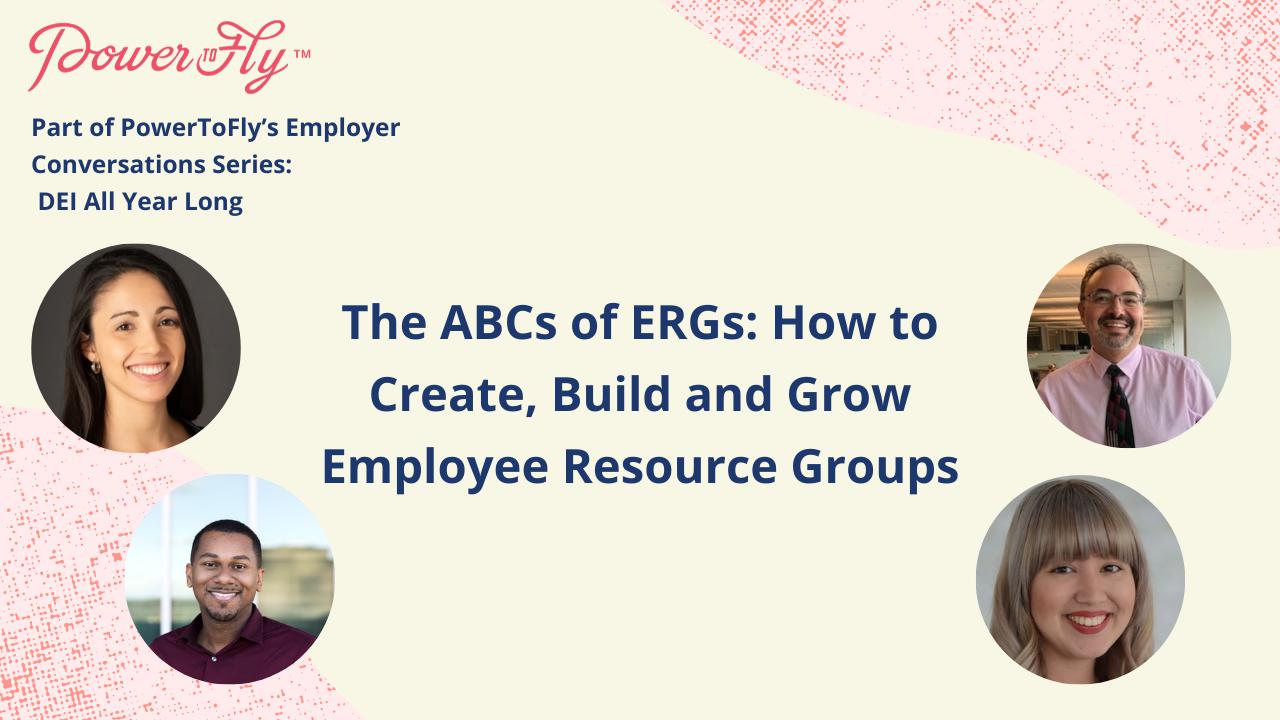 To watch this video, please provide the information below
Part of PowerToFly's Employer Conversations Series: DEI All Year Long
Being your authentic self at work can be a struggle. That's where Employee Resource Groups (ERGs) come in. An ERG builds connections between teams that go beyond simple work relationships. Whether the focus is on...
Part of PowerToFly's Employer Conversations Series: DEI All Year Long
Being your authentic self at work can be a struggle. That's where Employee Resource Groups (ERGs) come in. An ERG builds connections between teams that go beyond simple work relationships. Whether the focus is on race, ethnicity, gender, sexual orientation, or being a parent, an ERG can be a powerful growth tool for both the individual and the company; and they go a long way in creating more diverse, equitable, and inclusive workplaces.
Join PowerToFly and its partners, APCO Worldwide, as we break down the ABCs of ERGs. Whether you are looking to start your own ERG, grow your membership, receive stakeholder buy-in, or take your group to the next level, we hope you'll join and participate in this interactive discussion with your fellow leaders. There's no need to prepare anything in advance, but we hope you'll lend your voice to the conversation. Questions are welcome!
This interactive discussion, part of PowerToFly's Employer Conversation Series: DEI All Year Long, will take place on October 7th from 12pm to 1pm ET.
Our subject matter experts will include:
Dominique Scott, Associate Director, APCO Worldwide
Grace Boyle, Senior Designer, Co-Chair, Asian and Pacific Islander (API) Employee Resource Group, Co-Chair, North America DEI Council Co-Chair, APCO Worldwide
Clarence Clayton, Manager, Data Privacy, D&I Community Chair, Founding Member of Blacks United in Leadership and Diversity (B.U.I.L.D), Red Hat
Michael Russo, Senior Talent Acquisition Partner at Dassault Systèmes
Some topics this talk will discuss include:
The dos and don'ts of starting an Employee Resource Group
What types of ERGs can you have
Events and initiatives that your ERG can participate in
Maintaining an ERG in a hybrid or remote workplace
Securing executive buy-in to take your ERG to the next level
Finding a balance between your "day job" and being involved in an ERG
And much more.
Can't make the live session? Be sure to RSVP anyway and we will send you a recording.
Meet The Speakers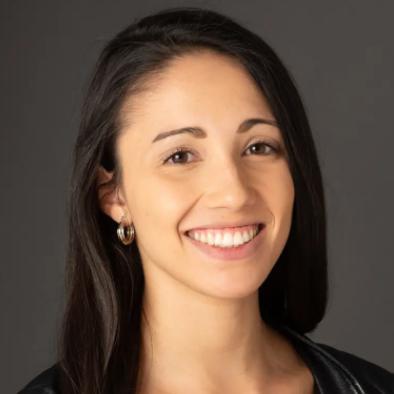 Dominique Scott
Associate Director, APCO
Dominique Scott is an associate director in APCO Worldwide's New York office. Ms. Scott joined APCO in 2015 in the company's Seattle office, and has since developed a wide range of communication experience across multi-disciplinary sectors including technology, healthcare, energy, food and consumer, as well as the automotive, transportation and finance industries.
Ms. Scott oversees client's community partnership and employee engagement programs and assists clients in developing corporate communication strategies that include but aren't limited to: media relations, brand positioning, thought leadership, campaign planning as well as digital strategy. She also sits on APCO's Telescope team – Telescope is APCO's proprietary methodology that maps global issues by analyzing media trends, audience behaviors and online conversations to inform tailored engagement strategies.
Since joining APCO, Ms. Scott has worked on a wide range of APCO's largest clients including in the food & consumer product, technology, transportation, energy and health sectors.
Prior to APCO she served as a public relations intern at the boutique communications agency Let It Shine Media, where she planned and coordinated fundraising events that raised more than $23,000 for Jamaican families in need, and managed multiple digital platforms and campaigns. She also worked as a marketing intern at her alma mater, Gonzaga University where she earned a bachelor's degree in Public Relations and Political Science.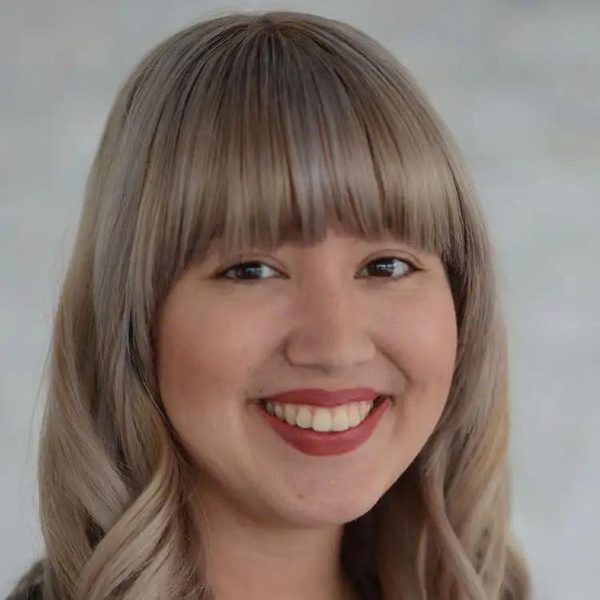 Grace Boyle
Designer & Animator
Grace Boyle is a designer and animator on APCO's Studio team, based in Washington, D.C. She has a wide range of skills including print design, illustration, video editing, motion graphics and designing for web.
Ms. Boyle has worked for clients across a range of industries including energy, healthcare, consumer products, transportation and foreign governments. Additionally, she managed the visual identity of APCO's global brand for four years while sitting on the global marketing team. She is a founding and active member of APCO's D&I Council and spearheaded the development of the North America Intern Guide, APCO's first panel event honoring Asian America Pacific Islander Heritage Month and APCO's internal D&I playbook.
Prior to joining APCO, she gained professional experience through freelance projects and internships at Cartoon Network, Pulsar Advertising and the Center for Strategic International Studies.
Ms. Boyle holds a BFA in motion design from the Corcoran School of Art & Design. In 2020, she was recognized by Paradigm for Parity as a member of its Women on the Rise list.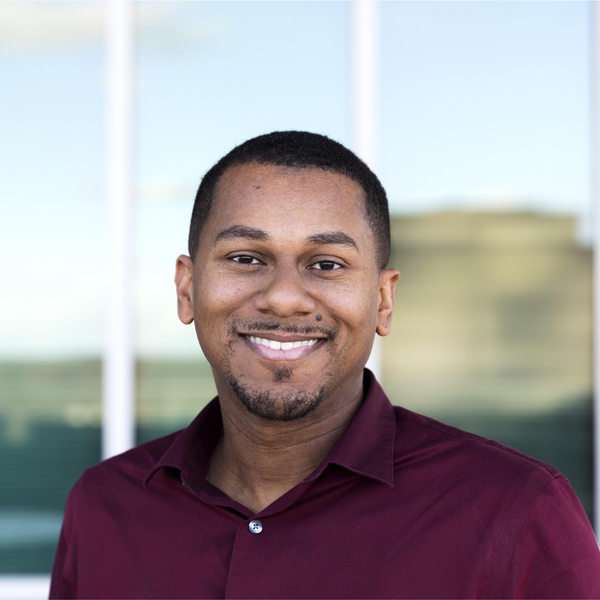 Clarence Clayton
Manager of Data Privacy, Red Hat
Clarence Clayton is a Manager of Data Privacy at Red Hat, an open-source software and services company headquartered in Raleigh, NC. He has been with Red Hat since 2013 and is responsible for the management, implementation, maintenance and growth of Red Hat's data protection and privacy program and ensuring the organization complies with global data privacy laws. With over twenty years of experience in Business Systems Analysis, Project and Program Management, he has a demonstrated track record of success in various industries including Technology Services, Consulting, and the US Postal Service.
Clarence thrives on challenges and always strives to bring a positive and infectious energy to any endeavor. He is a founding member of Red Hat B.U.I.L.D. (Blacks United in Leadership and Diversity), one of Red Hat's Diversity and Inclusion (D+I) communities. Clarence is currently in his second year as B.U.I.L.D. Chair, helps advance his company's commitment to a more diverse workforce and was instrumental in establishing the company's annual Martin Luther King Jr. Day of Service. He was selected to work alongside Red Hat CIO Mike Kelly as lead of the Program Management Office supporting Red Hat's acquisition by IBM. In 2019, he was selected as a winner of the General H. Hugh Shelton Chairman's Award, one of Red Hat's highest honors. In his spare time, Clarence is very passionate about genealogy and family research and is an avid college basketball and tennis fan.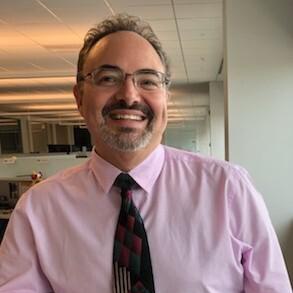 Michael Russo Jr.
Senior Talent Acquisition Partner, Dassault Systèmes
Michael is a seasoned and passionate Talent Acquisition Partner with a proven track record of building strong relationships, fostering collaboration, meeting business goals, and hiring top talent. He is vocal about the importance of diversity and uses humor and kindness to get the message across. He enjoys mentoring new talent entering the workforce and loves connecting with employees at all levels of the business. He is working hard with Dassault Systemes global and local leadership teams to build a more inclusive and diverse environment for the workforce of the future.
SHOW MORE
More Topics You Might Like
Ask a Question
Is there a specific question you have for the speaker? Let us know!