Diversity reboot 2021
SPEAKER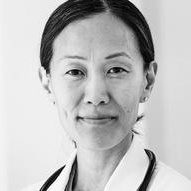 Esther Choo M.D.,M.P.H.
Summit Speaker
Co-Founder, Equity Quotient
Esther K. Choo, M.D.,M.P.H., is an emergency physician in Portland, Oregon and an associate professor at Oregon Health & Science University. She cofounded Equity Quotient, a company that conducts assessments of healthcare company culture, and was a founding member of TIME'S UP Healthcare, which advocates for workplace safety and dignity for women. She is a past president of the Academy of Women in Academic Emergency Medicine, and a popular health communicator who writes for NBC Think and Self magazine, has a regular column for The Lancet focused on health disparities and appears as a medical expert on CNN and MSNBC. Choo is the host of the Doctor's Log podcast.