Diversity reboot 2022
SPEAKER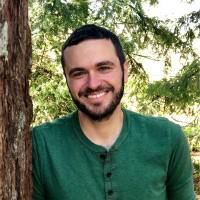 Jonah Paquette, Psy.D.
Summit Speaker
Psy.D - Author, Psychologist, and Clinical Training Director, Kaiser Permanente
Jonah Paquette, PsyD, is a licensed clinical psychologist, speaker, and author. He is the author of Real Happiness: Proven Paths for Contentment, Peace, and Well-Being (PESI, 2015), a research-based self-help book in which he distills the key findings in the fields of happiness, and offers user-friendly tools to achieve lasting well-being. His second book, The Happiness Toolbox (PESI, 2018), offers readers an array of easy-to-use handouts and exercises designed to enhance happiness in a lasting way. Dr. Paquette is a psychologist and Clinical Training Director for Kaiser Permanente in the San Francisco Bay Area, where he oversees the mental health training programs across four medical centers.