Navigating PTSD & Other Mental Health Issues in the Workplace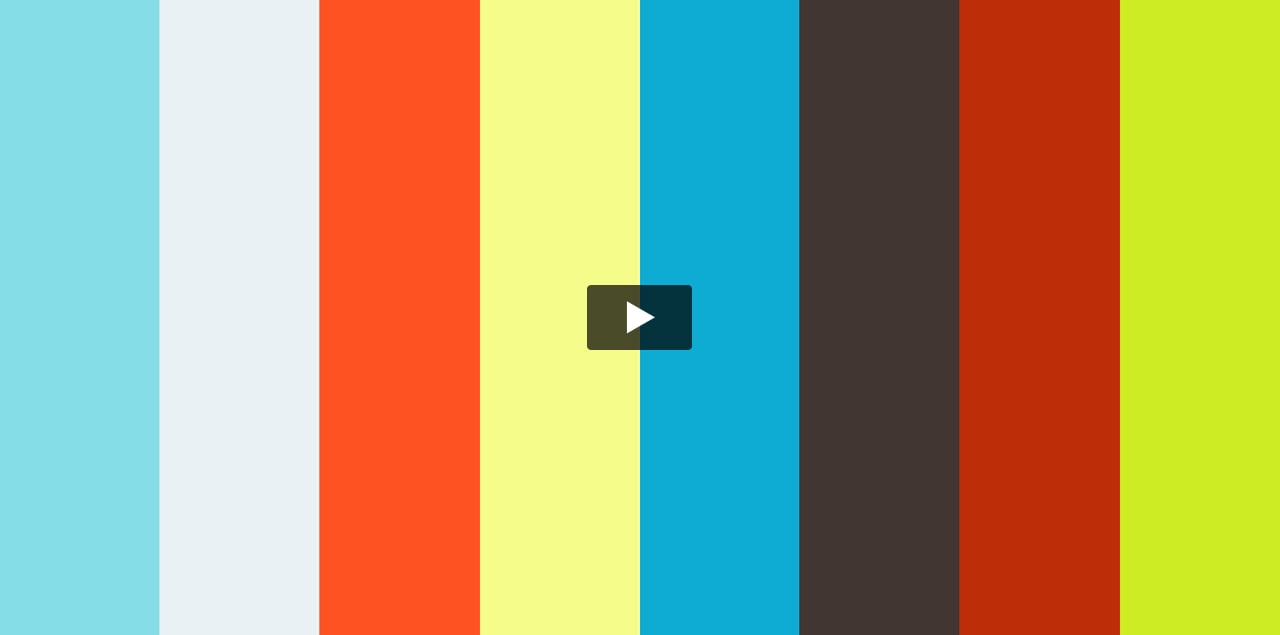 Want access to this video and dozens of other resources?
For quick access to this video only, please enter your email.
To disclose or not to disclose mental health concerns with your employer (or future employer) - that is the question! While mental health advocacy is on the rise, it's still a fairly taboo topic within workplaces, especially during the hiring process. As a sufferer of PTSD herself, Candace Ramirez is here to answer your questions virtually, and teach you the tricks she's learned for advocating for yourself and not settling for roles where your mental health is compromised.
MEET THE SPEAKER:

Candace Ramirez lives right outside Seattle in Bellevue, WA and is a Content Creator at 1Password - a 100% remote company. As a former PowerToFly VIP, Candace found her current role after attending a virtual chat with Taylor Lane, Founder of Remote Like Me. Candace is a few years into her healing journey with PTSD, and in that time she's learned how to navigate job searching, disclosing to employers, and finding ways to thrive and advocate for herself at work. On the side, she's writing a guidebook for women with PTSD.
Q&A
Having been fired from two jobs now due to hospitalization for PTSD, I'm finding it hard to have confidence in myself as an employee and have the added stress of no income. I have a few side hustles to help cover my psychiatric and prescription expenses. How can I, someone with a Bachelor's Degree and over 15 years of management experience, feel confident in myself as a prospect?

Question by Stacey on 2019-07-02

Rena, that is so great! Brene Brown's book Dare to Lead has a GREAT section on what she calls "container building." I recommend reading that!

Question by Candace on 2019-06-27

Hannah, I would tell them exactly that. "I have a couple of important appointments every two weeks, so I'll need a bit longer for lunch for those." I've never been questioned on anything like that.

Question by Candace on 2019-06-27

Sarah, I have to recommend reading Brene Brown's Dare To Lead! :) Full of knowledge bombs on this topic and a total game changer. A quick read too!

Question by Candace on 2019-06-27

Kristen, I think there are a lot of good ways to have a better experience this time around! Are you able to identify when you start to feel anxious or an attack is coming on? That's a good chance to take a beat and let your employer know you need to step away for a minute. I don't think anyone would look down on that in a candidate. This is an area where disclosing might give you a little more control. If there are certain things about the interview process that make an anxiety attack more likely, such as talking to 5 people at once, you could request that they keep it to 2 people at a time. That's totally reasonable. If you'd rather not disclose (or even if you do), I think talking to a therapist or even a career coach could be really helpful here, even if only for a session or two. That's given me so much more courage in my career. You can do this! I'm sorry the last experience has created so much fear, but you are strong and you can build a career you love.

Question by Candace on 2019-06-27

Tina, YES! I've dissociated at work (which looked like me just staring through my laptop all day), and gotten triggered badly enough to go into the stairwell and sob by myself. And it's okay! I think self-compassion is the most important part of recovering from these things. You aren't a bad employee. You had a rough mental health day. We all have them, some worse than others, and it's okay. Rather than apologizing, I think we should cut ourselves some slack. :) If mental health struggles are becoming noticeable at work, and you're comfortable disclosing, you may want to consider sharing with a manager or HR person there. Perhaps together you could come up with a plan for avoiding triggers at work, or ways to de-stress when you are triggered.

Question by Candace on 2019-06-27

Brianne, I love this question! The thing that helped me most in this situation is when my manager came to me and created a safe space to talk about mental health. We talked about what triggers me, what kinds of things help, and (since we're remote) we decided to have certain conversations on a call rather than on Slack. If you can tell someone is getting triggered, offering to circle back later is very helpful as it gives a chance for them to reset and get into a clear headspace. Another thing that really makes me feel understood and cared for is when my boss checks in later on to make sure I'm feeling alright and I haven't misinterpreted anything to be worse than it actually is. I think as long as we hold that space open to talk about mental health and practice empathy, we can still have those tough conversations.

Question by Candace on 2019-06-27

Han, there's no right or wrong answer here, it's all about what feels right to you. You are never required to disclose, and you can do so at any point, whether you're just interviewing, accepting an offer, or you've been with the company for 10 years. If you've decided you'd like to disclose, you can share with HR, or your manager if that's more comfortable for you. I've always gone with my manager because they're the person I work with every day, and it tends to open up a discussion about how we can make work more comfortable.

Question by Candace on 2019-06-27

Stephanie, ask for what you need girl! It will be better for both you and your employer. :) It may feel weird to bring it up, but it's totally reasonable to say, "As an introvert, I love collaborating, but I also need to recharge with a couple hours of solo work. Could we possibly find a quiet space for me to use now and then, or build in a couple of remote hours?" You won't lose a job offer over this, and I bet the right employer will love that you're asking for what you need to do your best work.

Question by Candace on 2019-06-27

Ilysia, I've disclosed at two jobs now, and both have taken me at my word. Even when I needed a couple of days off to take care of my mental health, no doctor's note was requested. I appreciated that trust from my employers. :) That being said, the company I took time off from offered unlimited PTO.

Question by Candace on 2019-06-27

Kimberly, those open offices OMG. I've been there and I feel you! Can you wear headphones while you work? Even if you just get the noise cancelling ones and don't actually play anything through them, it can really help drown out the background noise. Take quick breaks to walk outside if you can, do some breathing exercises or a quick guided meditation (I love Tara Brach- she's on Spotify and YouTube.), don't feel bad about eating lunch alone if you need to. Does your office have any little side rooms that aren't always in use? In my last open office, sometimes people would duck into one of those for an hour or two just to work alone. I recommend it!

Question by Candace on 2019-06-27

Sara, what is your WHY for wanting a career transition? Write that down and keep it close! I bet you'll find it's well worth finding your courage and taking that risk. And think about yourself 5 years from now. Would you rather be in your current field, or the new one you're considering? Those 5 years will pass either way, and you can make some amazing things happen in that time. I just changed my course a bit too. You've got this!!

Question by Candace on 2019-06-27

Archana, I would look for local support groups! Any therapist in your area should be able to help you locate them, but a Google search should turn up good local results as well. Sometimes you can also find them on Meetup.com. The 7Cups app has a great anonymous Active Listener program, and it's free to use. Just log in and ask a question, and they'll select a trained listener to chat with you any time of the day. My background is with domestic violence, so I went to a women's advocacy nonprofit in my area, and they paired me with an amazing advocate for free, and we were able to just sit and talk about whatever I needed that day. It was very healing! (And another great way to find support groups, as those organizations often run some of their own.) And honestly, even just finding places on social media or forums where people are already having these conversations is helpful to me. There's a Reddit community for ptsd, as well as plenty of private Facebook groups and Instagram hashtags full of people reaching out and offering support. :)

Question by Candace on 2019-06-27

Noelle, look for therapists who offer a sliding scale, which is great if you don't have insurance. Search via Psychology Today's website, or https://openpathcollective.org/open-path-staff/. National Alliance on Mental Illness connects people with free options, and therapy apps like 7cups and TalkSpace are great as well. Also look into local support groups. :) For prescription medications, download the GoodRX app, which partners with tons of local pharmacies to give consumers a very discounted rate.

Question by Candace on 2019-06-27

Jessi- I find that I have way more energy and ability to focus when I'm working remotely. Insomnia is a huge symptom for me, and when I was working in an office I felt like a zombie every day. Huge dark circles under my eyes, and I could never focus. With remote work, I can cut the commute, focus on getting good rest, and have more brain power for my job.

Question by Candace on 2019-06-27

No specifics!

Question by Lindsay on 2019-06-26

I am here to absorb any information about returning to the work world. I don't have questions yet.

Question by Dylan on 2019-06-26

Just curious the best way to approach the topic even prior to someone needing to specifically mention it. Think it is a great topic to be open about in the workplace as many people struggle.

Question by Rena on 2019-06-26

No question at this time.

Question by Michelle on 2019-06-26

How do I tell my new employer I need to take a long lunch once every 2 weeks to go to appointments without raising a red flag?

Question by Hannah on 2019-06-26

How do you engage in healthy conflict at work

Question by Sarah on 2019-06-25

How do you deal with bad managers?

Question by Anna on 2019-06-25

I live with anxiety and depression. I was let go from my first professional job right after I started. In a training meeting, I was having a mild anxiety attack, and I was let go because of my behavior. I even explained to the manager that let me go, but she just apologized and said it was not a good fit. It's been five years since this happened, but as I am beginning to look around at new jobs, the fear of the unknown has really prevented me from moving forward. I don't want to start a new job and possibly mess it up again. I have not told anyone I work with of my struggles for fear of being judged. Do you think it is better to go into a new job making the employer aware of your mental health issues?

Question by Kristen on 2019-06-25

Is it better not to disclose being effected by PTSD if you are working as an independent contractor/full commission work setting vs employer-employee setting? Thank you.

Question by Sturai on 2019-06-25

No questions.

Question by Brit on 2019-06-25

I'm actually starting a conversation about mental health in the workplace and allowing for anonymous sharing of experiences. Are there any words or phrases that you think would be key to avoid or add to increase participation? I want it to be clear it is anonymous, and encouraging sharing, without triggering anyone or making them feel uncomfortable/obligated. Thank you!

Question by Katie on 2019-06-25

I don't want to disclose the fact that I've been in the process of applying for disability to potential employers. Will they be able to get that information through other entities?

Question by Victoria on 2019-06-25

Have you ever had an anxiety attack or other mental health issue at work in the presence of coworkers? How can a person rebound from that and explain/apologize to coworkers?

Question by Tina on 2019-06-25

I don't have a question in addition to the ones above. I'll just add that open plan offices are terrible for me!

Question by Lori on 2019-06-25

How do you best approach job performance conversations with an employee that struggles from known mental health issues? Many Managers appear to be afraid to have these conversations where there are known mental health concerns - fear of inducing further mental health issues, fear of inducing self-harm, or just fear of being seen as not empathetic to the employee's struggle. What is the right balance? How would you have wanted to have this conversation?

Question by Brianne on 2019-06-25

No specific questions - this topic is near and dear to my heart as someone who did contract work in a war zone for several years, and had a partner who was deeply affected by PTSD, depression, and anxiety. I'm very interested in this topic and ways to navigate this in a work setting.

Question by Virginia on 2019-06-25

When is it a good time to bring up PTSD (including with whom)?

Question by Han on 2019-06-25

I'm very introverted. I can work well in a group but I need defined time to work alone. As workplaces move increasingly toward group work and open office plans, I feel like I'm not able to work at my best; yet, it feels difficult to bring this up. Even more difficult to discuss and create a plan while interviewing or when accepting a job offer.

Question by Stephanie on 2019-06-25

What PTO policies have you put in place for employees who are experiencing severe depression or other forms of mental illness? Do you ask for a doctor's order or do you take their word for it?

Question by Ilysia on 2019-06-25

How do I deal with working in an open space when I'm an high sensitive person that battles with anxiety and depression?

Question by Kimberly on 2019-06-25

Debating a career transition but paralyzed by the unknowns and anxiety - appreciate advice!

Question by sara on 2019-06-25

I would love access to some support systems that arent current friends and family. Where can I start? Also, any app recommendations for someone living with PTSD?

Question by Archana on 2019-06-25

How has remote work helped you navigate some of your personal challenges?

Question by Jessi on 2019-06-24

I work in an office that is increasingly shifting away from remote work (even though we have employees based nationally in home offices in 6 states. Unfortunately, those who work near the brick and mortar office. Also unfortunately I have PTSD, but work very well from home. Does an 9-5, M-F in-office requirement technically discriminate against people with disabilities?

Question by Erin on 2019-06-20

Just interested in the info. No specific question. :)

Question by Katie on 2019-06-15

Do you have any suggestions for resources for those without access to healthcare to get help for PTSD?

Question by Noelle on 2019-06-12

Can't wait!

Question by Candace on 2019-06-12
Ask a Question
Is there a specific question you have for the speaker? Let us know!