How To Be Confident In A Male Dominated Industry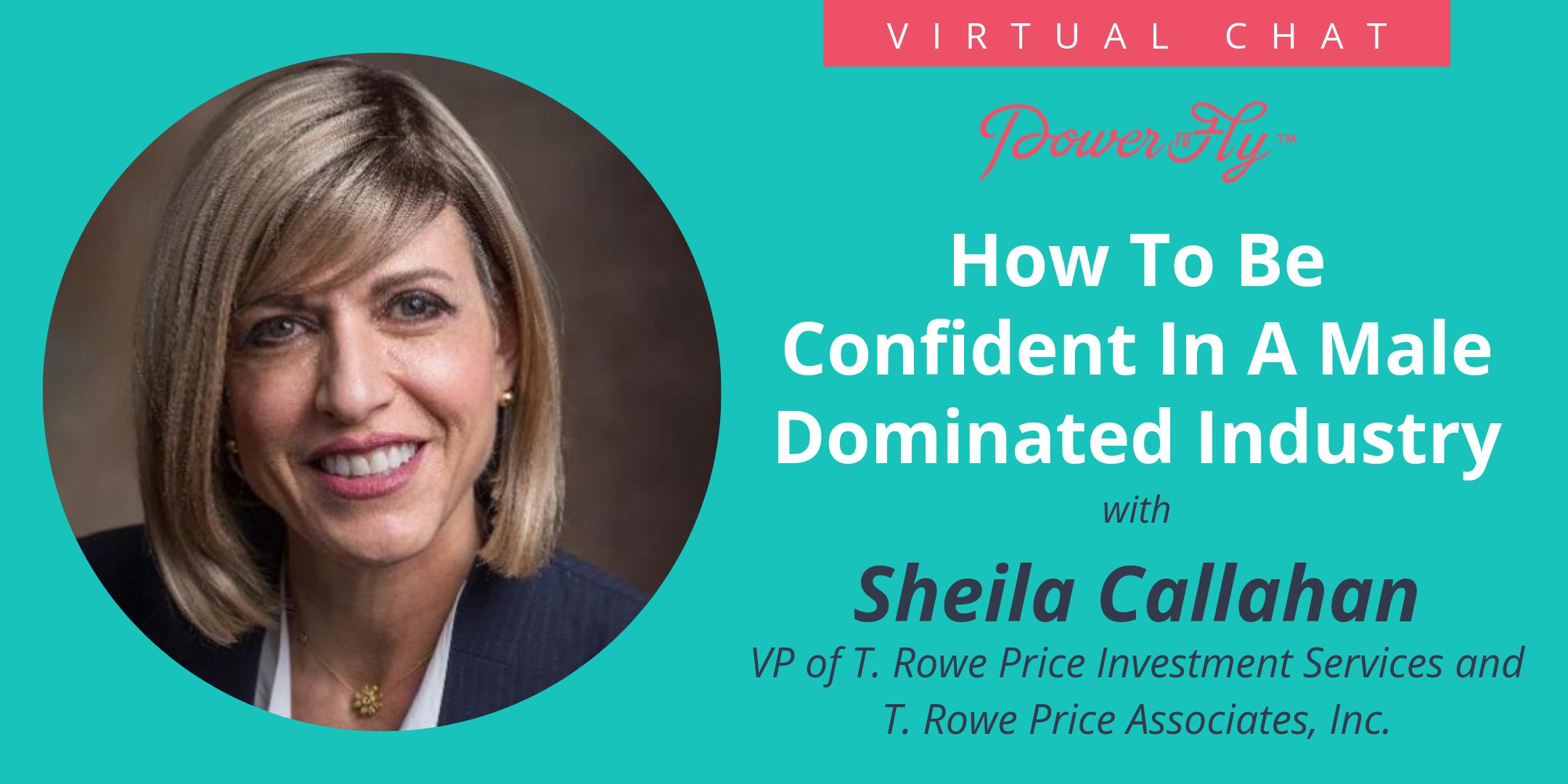 How do you build workplace confidence in a male dominated environment? For women like Sheila Callahan, it comes from 17 years of comradery and mentorship at an organization that understands what women need in the workplace to succeed. Starting her career as an Administrative Assistant and moving through the ranks in a competitive industry (including becoming a mother along the way!) to her current position as Vice President of T. Rowe Price's Investment Services, managing national accounts in the U.S. Sheila has gained confidence in her abilities and understands her worth. Ask Sheila anything in this hour-long virtual Q&A; - from turning your career struggles into successes, or how to balance life as a working mom... see you there!
MEET THE SPEAKER:
Sheila Callahan is a vice president of T. Rowe Price Investment Services and T. Rowe Price Associates, Inc. She is a national account manager in the U.S. Intermediaries division of T. Rowe Price. Before joining T. Rowe Price in 2002, she was a vice president and a senior retirement plan specialist with Deutsche Bank Alex Brown. Sheila earned a B.S. from Towson University with a concentration in mathematics and management. Sheila is a Series 7, 65, and 63 registered representative.

Q&A
I am trying to re-enter a male dominated industry (technology) after an 8 year pause focusing on my family full time. Do you have any guidelines on how I can sell or market myself without being perceived aggressive?

Question by Meghna (Mehrotra) on 2019-06-24

Sometimes assertive women are considered aggressive while men with the same attitude would be just assertive. Why do you think is that and as women how do we avoid that.

Question by Alona on 2019-06-21

What has been the most challenging part of navigating your career in this industry and the most rewarding?

Question by Kaitlin on 2019-06-18

How to start a conversation/question around same/equal pay for men and women to HR or a company recruiter?

Question by Andria on 2019-06-13