What Is An NPS Score? How To Measure Customer Satisfaction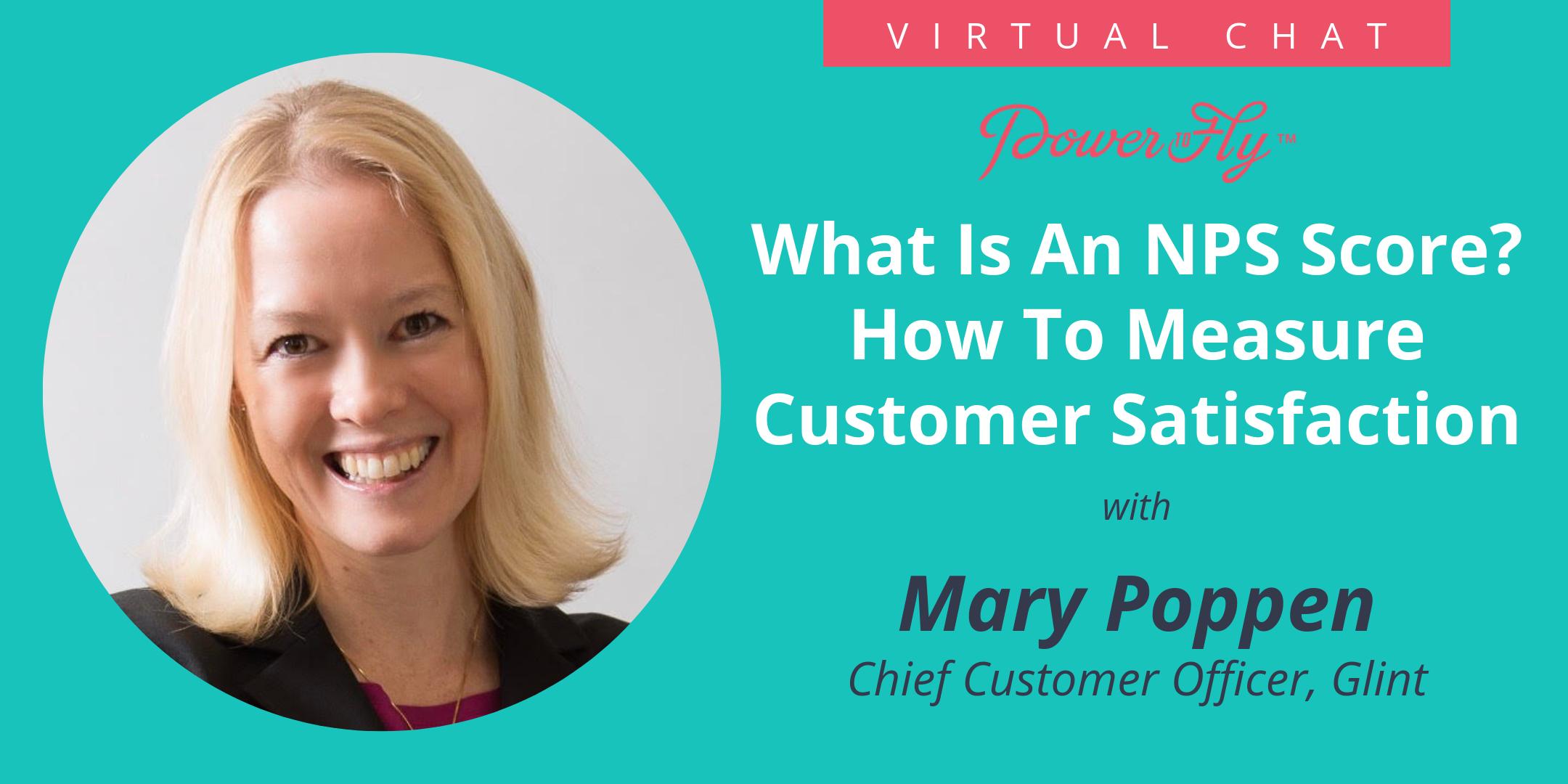 Want access to this video and dozens of other resources?
For quick access to this video only, please enter your email.
The Net Promoter Score (also known as NPS) is becoming increasingly more prevalent across businesses worldwide. But what exactly does NPS mean, and how can companies utilize this score to improve processes, customer experience, and growth? Join Mary Poppen, Chief Customer Officer of Glint, for a live Q&A; to answer all of your pressing questions!
MEET THE SPEAKER:
Mary Poppen is Glint's Chief Customer Officer, responsible for driving and scaling the company's ability to delight its customers. She was previously Global Head of Innovation Enablement at SAP SuccessFactors, and Chief Customer Officer for SAP's Global Cloud business before that. Mary holds a Master's Degree in Industrial/Organizational Psychology and has over 20 years of business consulting and leadership experience. She has published research and speaks frequently on the topics of performance and process improvement. In addition, she is a well-recognized customer experience thought leader, presenting at global events and conferences on this topic as well as serving as a Board Advisor and executive mentor in this space.
Q&A
no question

Question by Margaret on 2019-07-17

None currently

Question by Whitney on 2019-07-17

I don't have a question at this time.

Question by Britannie on 2019-07-17

Is there any product-market fit for a Product, which just tells us NPS score by taking some surveys? If no, what other things we can add on top of it to make it a powerful product?

Question by Shrey on 2019-07-17

How to start a customer success team?

Question by Sally on 2019-07-15

How do you maximise response rates?

Question by Gereint on 2019-07-13

None at this time

Question by Jenn on 2019-07-11

What is your main tip on increasing NPS for a "Fremium" product?

Question by Mariana on 2019-07-11

Can you generate an NPS scote from Google Forms?

Question by Pamela on 2019-07-11

No questions- I am new to the term and want to learn more.

Question by Jessica on 2019-07-11

I'm interested in measuring customer effort as well. How can we maximize the methodology of measurements without over burdening our customers?

Question by Heather on 2019-07-09

no question

Question by Martin on 2019-07-09

No Questions.

Question by Joseph on 2019-07-08

How can we keep customer value high ?

Question by Ruchi on 2019-07-08

Any tips on best practices on "how to" measure customer business outcomes?

Question by Nuno on 2019-07-08
Ask a Question
Is there a specific question you have for the speaker? Let us know!