Tips For Applying To Remote Roles (Successfully!)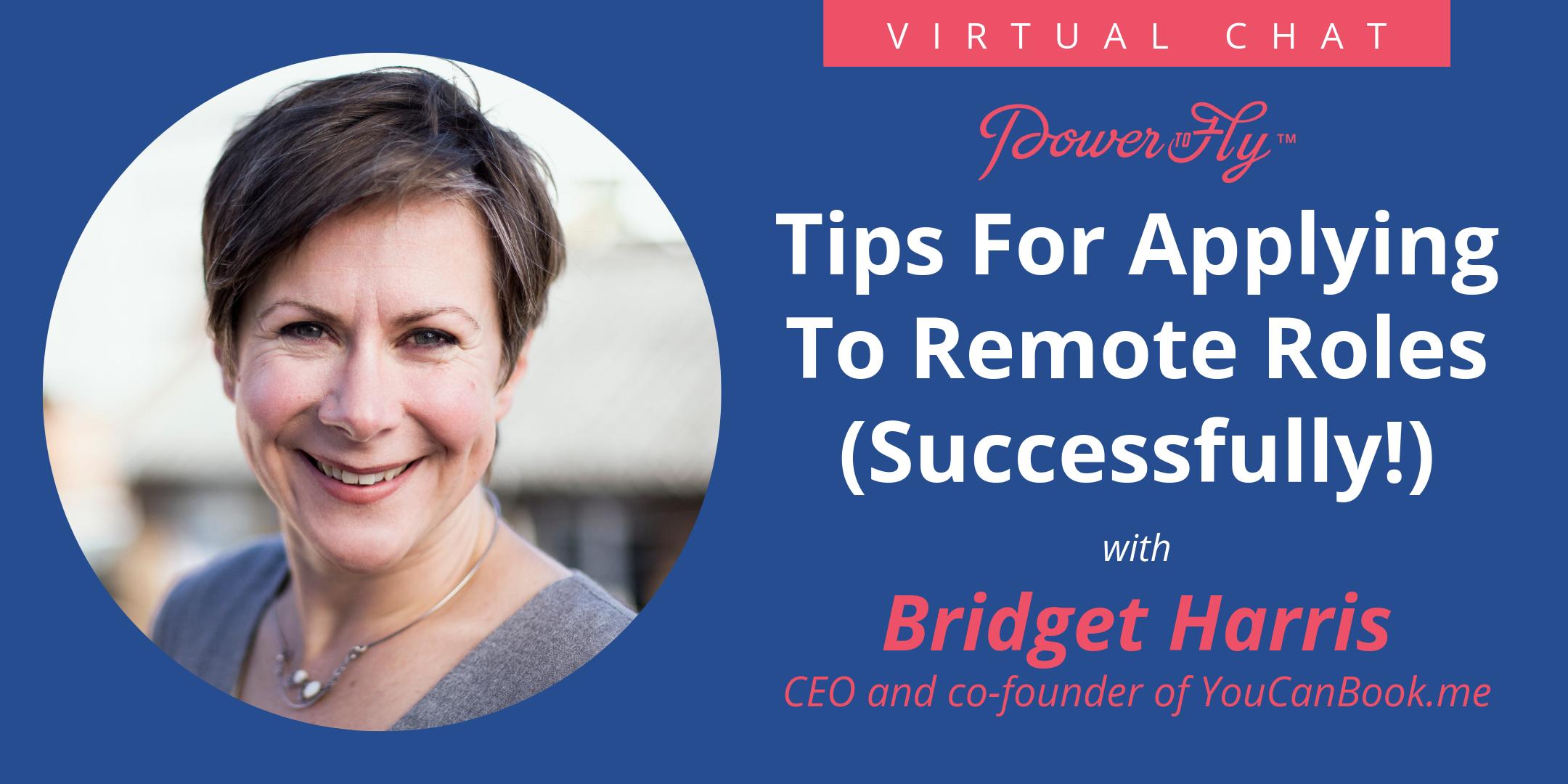 As with all applications, there are ways to make yourself standout when applying to remote roles in both good, and bad ways. During this hour-long, live Q&A;, CEO and Co-Founder of YouCanBook.me is joining the PowerToFly Community to debunk some common misconceptions about remote applications and share the DO's and DONT's when applying remote. If you're thinking about applying to a remote position - you won't want to miss this!
MEET THE SPEAKER:
Bridget Harris is the CEO and co-founder of YouCanBook.me - an online scheduling tool that helps businesses manage their customers and calendars. Bridget has run YCBM since 2012, before then she had a career in parliament, government and politics as an advisor. She is a regular speak at tech conferences like SaaStock, Business of Software and Microconf, talking about company culture, remote, hiring, bootstrapping and building a business up she wants to work for.
Bridget's journal piece on how YouCanBook.me hires is here: https://youcanbook.me/journal/how-to-hire-without-hurting/
Q&A
How does my approach for a remote job application differ from a local job application?

Question by Michelle on 2019-07-19

As a hiring manager, what top 3 things you are looking for from the remote applicant?

Question by Sally on 2019-07-15