Why Become an Ambassador?
Learn how to host world-class virtual events from the experts at PowerToFly
Receive a PowerToFly Virtual Events Certificate just for participating (and it's free!)
Expand your network to over 100,000 female professionals within the PowerToFly network, globally
Gain recognition as a community leader and utilize our connections to level-up
Free swag, access to exclusive event invites, and more!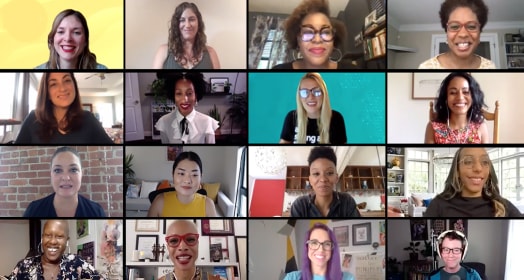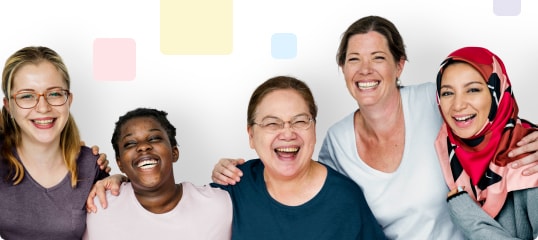 Who Can Become an Ambassador?
A community leader who's looking to take their already thriving group to the next level
Someone who's motivated to launch the first community in their area and expand globally
Become an Ambassador
What Does an Ambassador Do?
Host Events

As a PowerToFly Ambassador you will carry out monthly events about topics you care about, directly on PowerToFly.

Build a Community

Whether you already have a thriving community or not, you'll learn how to grow and foster an active community while expanding your network to the greater PowerToFly network.

Network with other Facilitators

Gain access to special events just for Ambassadors where you can network, collaborate and share insights with other industry leaders building communities like yours.

Get Trained & Certified

After completing our free training program, Ambassadors will receive a PowerToFly Virtual Events certificate to reflect their expertise.
Become an Ambassador
Meet Your Trainers
Lauren Hagerty

Director of Marketing and Community @ PowerToFly

Lauren Hagerty is the Director of Marketing and Community for PowerToFly - the largest gender diversity recruiting platform and community connecting women with fortune 500 corporations and fast-growing startups. Previously, Lauren led the social media and community efforts for the industry-leading smart home platform Wink, where she recreated and revitalized the company's voice and persona. In her free time, you can find Lauren skiing (with her very own handmade knit goods, of course) or taking pictures of her Pomeranian, Sprinkles.

Nicole Felter

Associate Marketing Manager @ PowerToFly

Nicole is an Associate Marketing Manager at PowerToFly. She is originally from Upstate New York and now lives in Buenos Aires, Argentina. She is the mom to a spirited little boy and has created a program at PowerToFly called the Parents' Panel where viewers can come chat virtually with experts on pressing issues working parents face. She is the founder of momswithoutavillage, a community for moms who don't have a "village". She loves pizza, traveling and funny memes.
Become a PowerToFly Ambassador
At PowerToFly we really love our community and that's why we want you to become an ambassador for our community! Apply today to be a part of the next Ambassador training cohort!